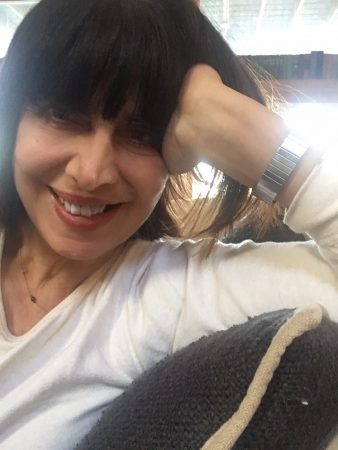 "If it were possible to have a communal table big enough to seat everyone on the planet – in some limitless virtual piazza where we could all share a delicious, lovingly-prepared meal, a bit of heart-to-heart with our neighbor, and a whole lotta laughter – I think we would have world peace by the time we got to dessert." -Silvia
Food can simply be fuel for the body…or a sacred celebration.
The former feeds our body…the latter our joy.
One keeps us focused  on function…the other on connection.
One comes boxed, convenient and fortified…the other raw, fresh and prepared by loving hands.
One is eaten fast…the other savored.
Which would you rather experience fuel or celebration?
I do what I do to inspire and guide you to the latter.
Practice
Memories of Italy will never leave me… because for me, living "la dolce vita" is really a state of mind  (good thing because I now live in Connecticut).
I know that even the simplest meal lovingly prepared and shared in community is invoking a Mediterranean spirit, and this is what I bring to the table.
Cooking doesn't need to be complicated…but becoming a good cook does take practice – like anything else.
I have lots of recipes to inspire you to Get Cooking!
Or for some hand holding…you can have me in your kitchen talking you through the process in my new online course, A Chef in my Kitchen 
The recipes on this site come from an archive of originals, spanning a 20 +-year career as a restaurateur, writer and cooking coach, as well as a legacy of recipes originating from my native village in the Calabria region of Italy…but mainly, I'm always cooking up something new.
I don't have a specific dietary food choice I focus on.  I always teach whatever my students want to learn. Some recipes are gluten – free, others vegan or vegetarian, but there are meat, fish and my favorite pasta dishes too. What you eat is up to you. My job is to make each recipe as tasty, easy and heathy as I can.
I'm here to show you that naturally vibrant flavors are created by using the finest ingredients in uncomplicated ways…which is the foundation of Mediterranean cuisine and what I grew up on.
But, I think how we eat is as important as what we eat – which is why Mediterraneans eat so often in company. To them, a meal (even the most humble one) shared with people they love is one of life's Divine gifts – a celebration that bonds them forever…and it's accessible to anyone.
The recipes I make have their seasons, and some evolve and change as I do. I know that what I eat and how I eat is a reflection of where I am in my journey to live an honest, whole and vital life – the essence of la dolce vita. It's available to you too.
what really runs us are the thoughts we think and the food we choose to eat."
Louise Hay
When I'm not cooking, teaching or writing recipes, I take 'notes'. I began writing,  A Note from the Chef,  in 1995 when I inserted the first one into the menu of my restaurant. I felt my patrons should know something about the person cooking their food. I've been writing a new note each month ever since.
Consistent writing has allowed the storyteller in me to come out. I come from a long line of them.
Not only did I enjoy the class (and have used the dishes several times since), I thoroughly enjoy your e-newsletter. Your writing style is eloquent, but more importantly… somehow it makes me feel warm. What a talent you have there! I read the 3 or 4 paragraphs, my heart swells up, sometimes my eyes well up (but that's a good thing), and it always takes me somewhere I remember. I just wanted you to know this – you make me smile.
Judy Batten,Resources Manager,Vehicle Solutions North America
I think we all want to feel connected to our tribe of family and friends. Food gets us to the table. The rest is up to us.
I invite you into my kitchen and my heart. I invite you to join me at our virtual table  – one big enough to invite 7 billion people. I wonder who will come…what we'll talk about, laugh about…what we'll eat?
Join me 
Professional Bio
Silvia Bianco is an award-winning chef, writer and former restauranteur. She was the co-owner of Biscotti, a much-loved Italian restaurant in Ridgefield, Connecticut and winner of Zagat's "Award of Distinction" for multiple years. At Biscotti, Silvia wowed her customers with original, sautéed Italian dishes, which exemplified the simplicity of her native cuisine in her own distinct contemporary style. She quickly became known simply as Chef Silvia.
Chef Silvia began offering cooking classes to her restaurant patrons in 1995 catering to a wide variety of culinary tastes from American to European and continental fare. Today she gives cooking classes to private groups and corporate groups (the latter as team-building events)  for some of America's top companies including: GE,  Unilever, Dannon, Barnes & Noble, Procter & Gamble and many others. She also serves as the resident chef at Williams Sonoma, one of the world's leading specialty cookware and home furnishing retailers, in Danbury, Connecticut.
Chef Silvia has cooked on stage at the highly-acclaimed Ridgefield Playhouse and The James Beard House and on numerous national TV shows, including The Today Show on NBC.
Author of Simply Sauté, the first in-depth book on sauté in the US, Chef Silvia is a regular contributor to the hugely popular website www.SimpleReminders.com with  six million followers and has also written for The Huffington Post. She considers herself a holistic chef and spiritual teacher, writing from her years of spiritual study and practice as a long time student of A Course In Miracles. She has a spiritual blog called Miracles and The Chef  in addition to a more mainstream blog called Notes from the Chef.
Chef Silvia has an MBA in Marketing from Pace University in Manhattan and a BA in Speech and Theatre from SUNY, the State University of New York.