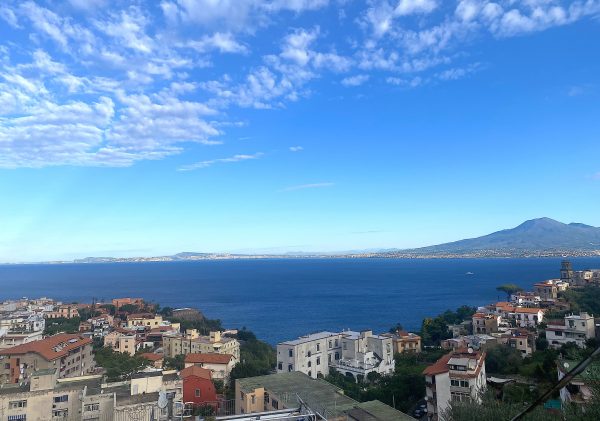 Experience an evening when the magic of the Mediterranean puts a sweet spell on your party: Bridal showers, anniversaries, birthdays (kids or adults), promotions, or just a fun night with family.
I got such tremendous feedback from everyone after the class! The ladies came away having had good fun and filled w/both tummy and spiritually
satisfying food. You are the epitome of a great chef; one who takes such inspiration from all things of Nature and shares this with others. How lucky I am to call you friend and teacher! I will send these recipes off now. Cannot wait to try the fish! I already made the salad based on memory. David had the same reaction.."this is such a nice change from frisee and goat cheese".
Smiles
Pam, Ridgefield, CT

Group Cooking Parties In Connecticut: Hartford, New Haven, Litchfield & Fairfield County as well as Westchester County
Bachelorette Cooking Parties
Cooking Parties for a Special Birthday or Anniversary
Friends or Family Cooking Get-together Parties
Don't go out to Dinner – Make Dinner Parties
What you get
A customized class and menu to meet your tastes
A hands on experience for preparing your chosen meal
A dining experience so you can have fun and enjoy each course
Written recipes with photos from your party
Shopping is done for you
Details
3 to 5 courses
Groups can be any size
On-site classes at at your home or rented venue (rental fees apply)
The Cost
Parties of up to 6 people – $200/hour
Minimum to book a private class – $600
Each additional person:  Add $20 per person per hour; Group discounts apply to large groups over 15 people
Groceries not included (food will be added at cost)
Travel: Free 20 miles from New Milford, Conn.; $25 each additional 25 miles
Venue fee: If your event needs to be hosted somewhere other than a private residence of someone in your group, a venue fee will apply
To inquire and/or book a class or a dinner party email me at:
Include as many details about when, where and how many will be in your party and what you'd like to cook.
or call me @ 203-512-1947
Kids Love to Cook Too
Whether your child wants to be a chef one day or wants to celebrate a birthday with all her/his friends…they can release their inner chef too…this is a day no kid will forget.
Group or private lessons prices apply with a 10% discount.
Chef Silvia is masterful and exquisitely artistic, while simultaneously warm and delightful.  She devoted a wonderful day to teaching and cooking with my daughter her own special birthday dinner – a five course meal for a family of six. Not only did my daughter enjoy what she describes as the best birthday of her life, but the food was AMAZING – including the most sumptuous, light lasagna and the most delicious, perfectly prepared mussels we've ever tasted!  SIlvia and my daughter bonded – forming a wonderful, nurturing relationship which I know will last.
J. Glucksman, Bedford, CT

[widgets_on_pages id="inline_widget_1″]