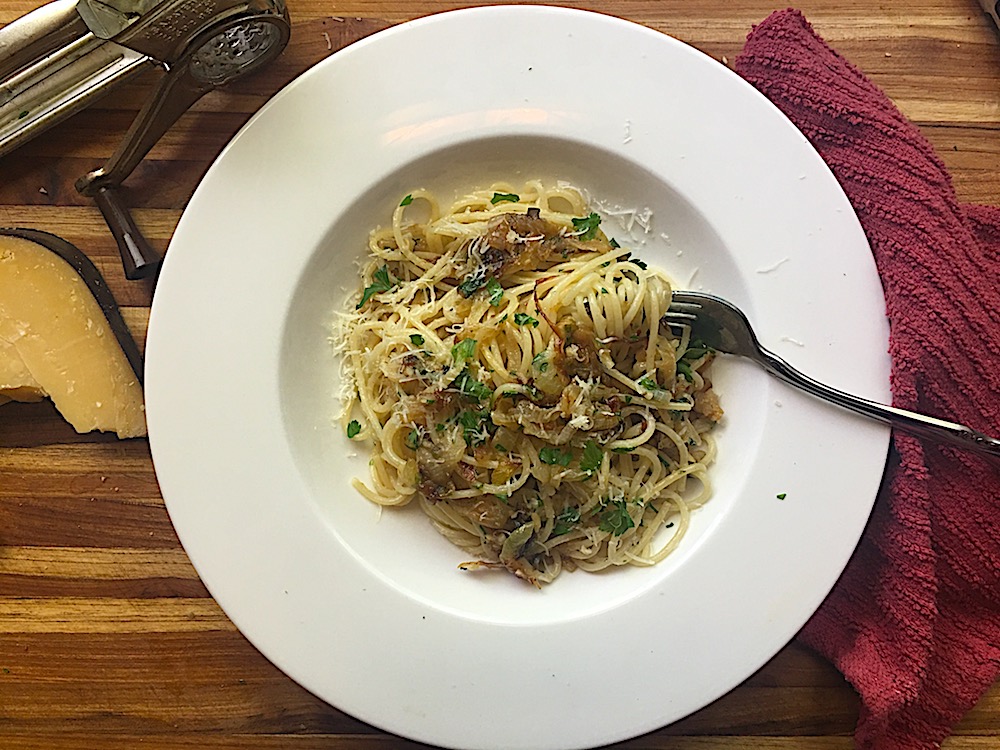 I'm a totally happy camper right now. I just ate this dish of Sweet Caramelized Onion Spaghetti and it was so good I could eat another bowl right now! I used vidalia onions, cooked slowly to release their sweet juices until they were golden brown and creamy. I added an anchovy and lots of parmesan to balance the sweetness and OMG…I gotta say…this simple dish was simply sensational!
Ingredients (serves 4)
1 lb spaghetti (or linguine or angel hair)
3 large (or 6 medium) Vidalia (or other sweet onion) – cut thinly
3 tablespoons olive oil – or just enough to lightly cover the bottom of the pan
1 tablespoon butter
1 large garlic clove – finely chopped
1/4 cup grated parmesan – or to taste
2 anchovy filets – finely chopped
2 tablespoons chopped parsley
Salt and pepper to taste.
Instruction
Place a medium skillet over low heat. Add oil and heat. Add onions and cook slowly until golden. About 25-30 minutes. Add garlic, pepper flakes, anchovy, butter, and parsley. Cook for a minute more.
In the meantime…cook pasta according to package directions. Make sure not to overcook. It should be al dente, cooked but firm. Add the pasta from the pot to the pan using a fork or tongs. Don't be concerned about draining it. This sauce needs a bit of pasta water (You can also add a splash of cheese if you like). Add half the grated cheese and toss. Season with salt and pepper
Place into a serving platter or onto individual bowls. Top with more cheese and parsley.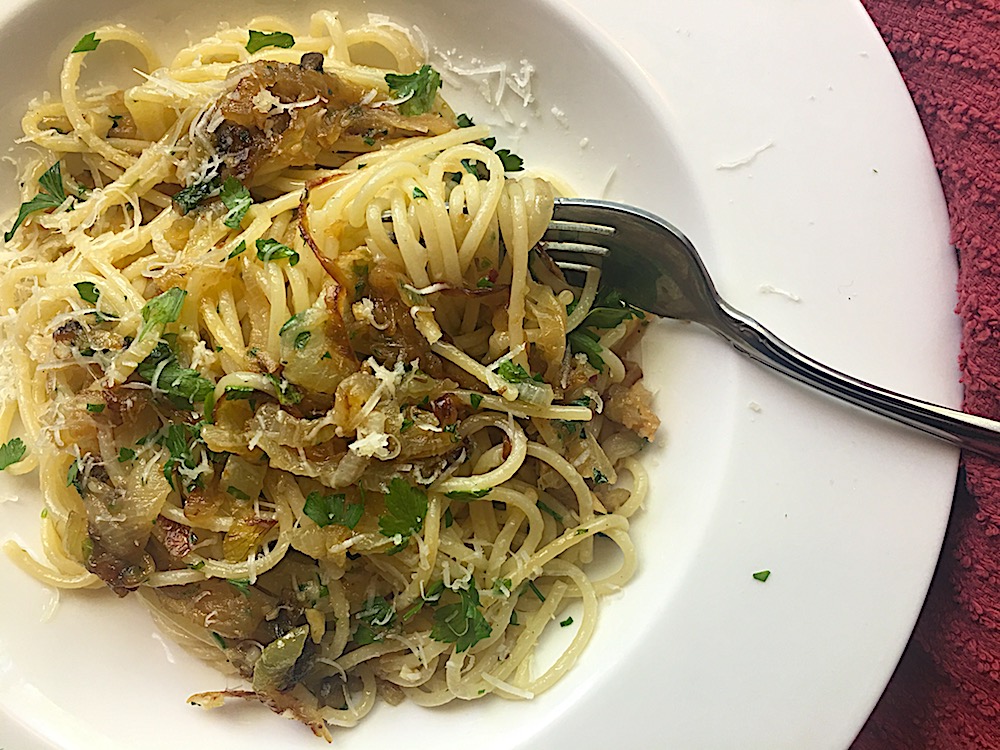 Enjoy!! I did!