Eggplant Caponata
Eggplant is one of the vegetables that people either love or hate. Many say it's a texture thing. And though it may be, I think it's more a flavor thing. If eggplant is not cooked thoroughly or well, it can be tough and tasteless. On the other hand a skilled preparation results in what I think is one of the most intensely flavorful dishes one can have.
Eggplant Caponata, a mixture of eggplant, tomatoes, olives and capers is such a dish and one of my personal favorites. I'll serve it over pasta or over chicken or fish, or alone with a piece of crusty bread. Sometimes it never even makes it out of the skillet.
Ingredients
1 small/medium eggplant – medium diced
2 cups of tomatoes – medium diced
6 or 7 kalamata olives – roughly chopped
1 tablespoon capers
1 clove fresh garlic – finely chopped
1/4 cup olive oil
Salt and pepper to taste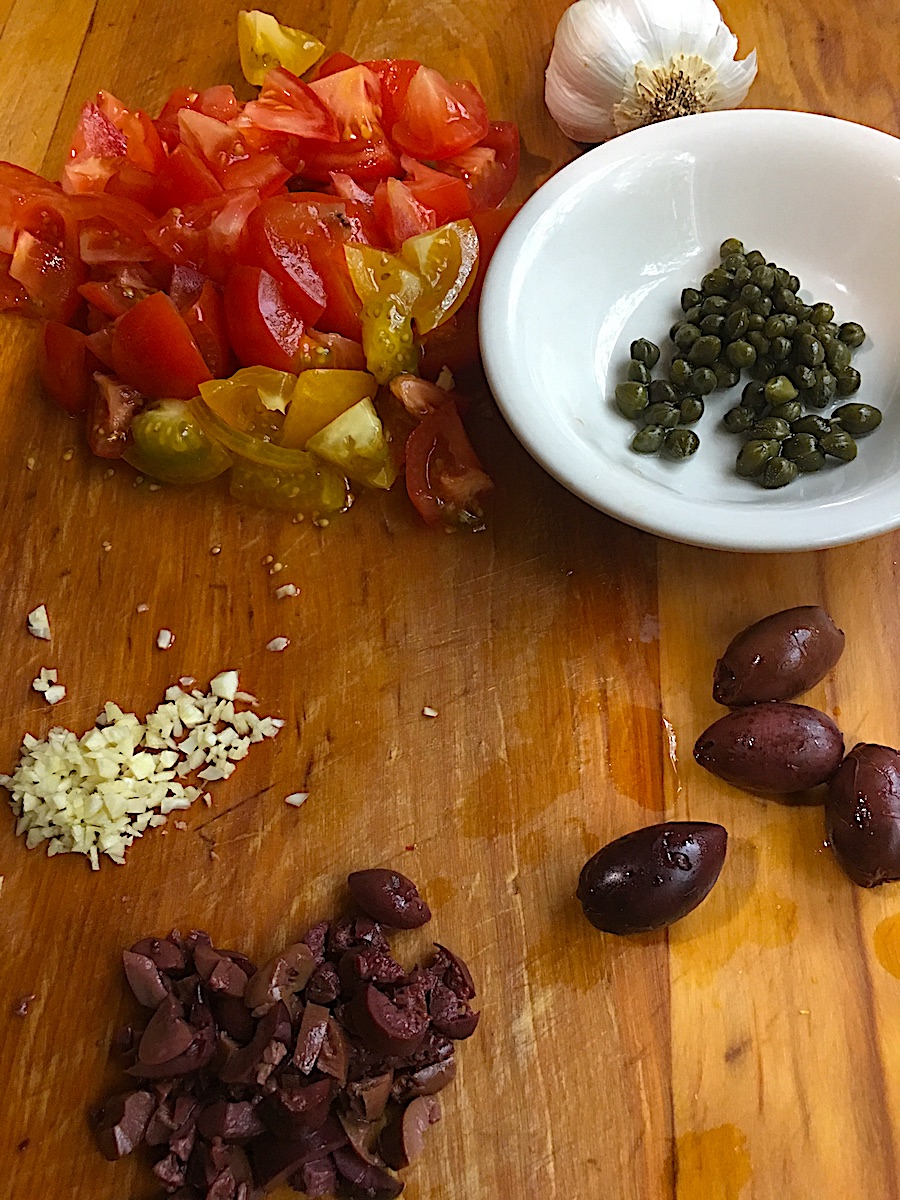 Instruction
Place a medium skillet over medium/high heat. Add oil and heat until hot but not smoking.
Add eggplant and cook, stirring only occasionally until browned on all sides and tender – about 5 minutes
Add garlic and cook until it begins to color (about 30 seconds) followed by the tomatoes, the olives and the capers. Cook for about 2 minutes more until the tomatoes wilt yet still hold their shape. Season and serve with crusty bread, pasta, or over grilled chicken or fish.