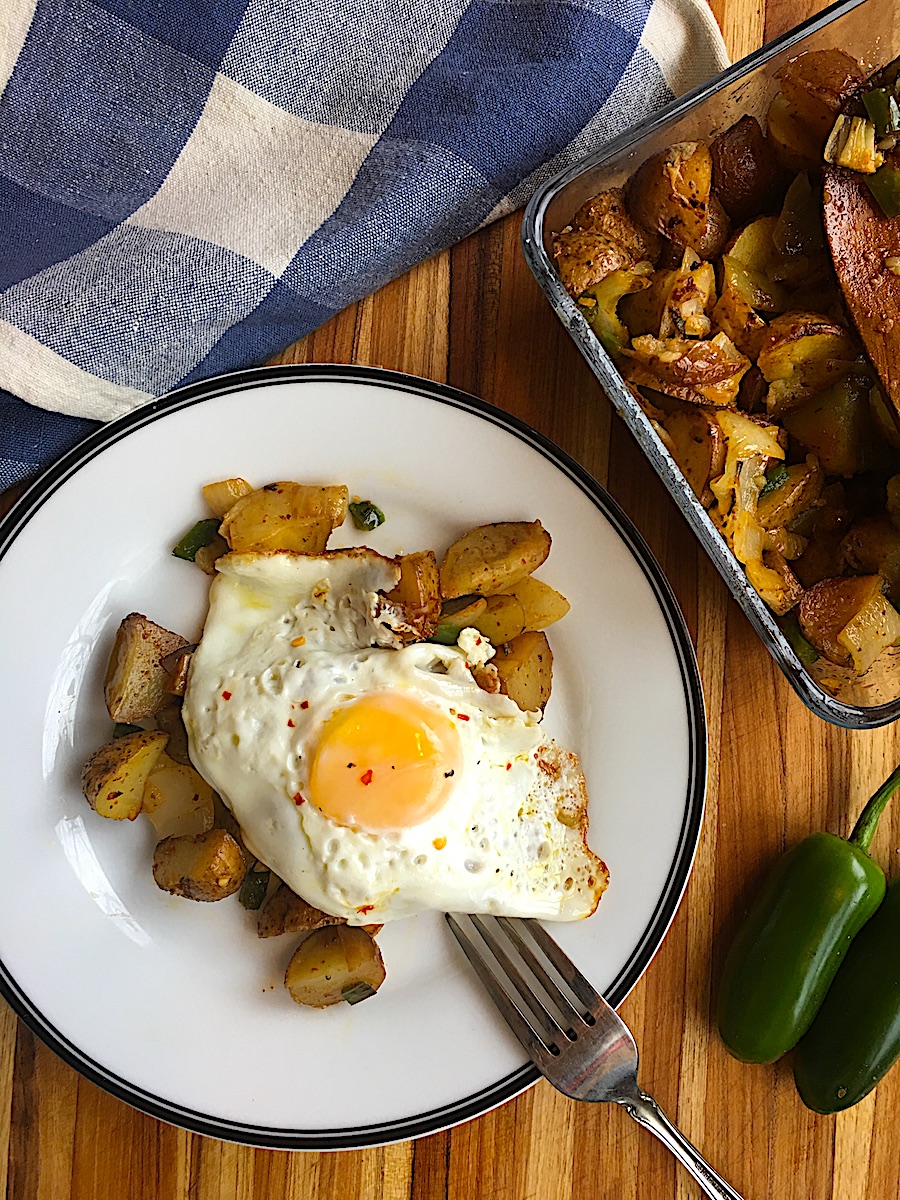 I can't say it enough…simple things make the most satisfying meals…like these home fried topped with eggs…or should I say…an egg. Eggs sound better for a title. LOL
But seriously, I had a batch of rosemary roasted baby gourmet potatoes left over so I pan fried them with some onions and jalapeño peppers. I usually would use red bell peppers but I didn't have any. Then I added some paprika and topped them with a sunny side egg. It was so good and filled me up until dinnertime.
If you don't have leftover potatoes boil, or bake some…then follow this simple recipe.
Ingredients
2 to 3 baking potatoes or a couple of dozen baby potatoes cooked and diced
1 medium sweet onion – diced
2 jalapeno (or one red bell) pepper – diced (seeds and ribs removed)
1/4 cup extra virgin olive oil
Pinch of red pepper flakes – for heat (optional)
1 teaspoon of dry rosemary (or herbs de province or Italian seasonings)
Sprinkling of paprika
Salt and pepper to taste
2 eggs and style
Instructions
Cut the potatoes and lightly toss with a bit of the olive oil and the dry herbs. Season with salt and pepper.
Place a medium skillet over medium heat. Add enough oil to cover the bottom of the pan. Heat until hot but not smoking.
Add the onion and cook just until the begin to wilt (about 2 minutes). Add the pepper flakes followed by the potatoes and cook until golden.
Remove from the heat. Check the seasonings. Sprinkle with paprika. Set aside while cooking the eggs in the same skillet. Plate the potatoes and top with the eggs.