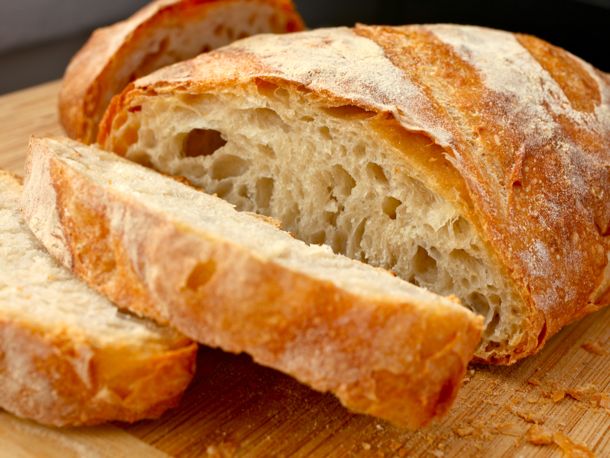 Making bread is easy. People just think it's hard. Growing up, we made bread every week. In my restaurant, we made it every day and we had a very busy, really small kitchen. Making bread is organic, soothing and creative. It can be a baguette or a bun, a pizza or a pretzel, or any other shape you can imagine forming from dough. But first you start with a good (and simple) recipe.
Recipe
1 cup warm water + pinch of sugar
2 packages (1/4 oz) active dry yeast
4 cups flour (unbleached white, or combo of semolina and white)
1-tablespoon sea salt
2 tablespoons olive oil
2 tablespoons corn meal
* Add yeast to ½ cup of the water + sugar and let it stand until it froths (about 10 minutes)
* Place the flour onto a work surface or large bowl and form into a ring
* Add the yeast water + salt in the center of the ring and begin to work the flour into the liquid
* Add the additional water a bit at a time until all of the flour is incorporated, adding a bit more flour if too sticky and a bit more water if too dry
* Knead the dough using the palms of your hand until the dough is smooth (about 10 minutes of so)
* Add the oil to a bowl and place the dough there, turning until it's coated with the oil
* Cover with plastic wrap then with a warm towel or blanket and allow to rise until the dough doubles (about 90 minutes)
* Remove dough and place onto a floured work surface, punch down and shape into two loaves
* Place loaves onto a baking sheet sprinkled with cornmeal and cover with a dish towel and a blanket and let rise again until the loaves double in size.
* Bake in a pre-heated 425-degree oven for about 40 minutes or until the top crust is firm and golden and the bottom has a light crust
photo via www.seriouseats.com