In Italy, for supper, they often put out an array of leftovers and a variety of dishes that require no cooking. That's because lunch time is the big meal and not dinner. Why not borrow from this tradition when we want to get dinner on the table fast and we have no time to fuss with cooking. Remember fast doesn't have to be unhealthy.
Here's some ideas:
Get your hands on some delicious tomatoes, add your favorite cheese, olives, cured meat, greens, pickled veggies or whatever you happen to have. Add some crusty bread if you like; follow with an assortment of fresh, seasonal fruit (maybe some yogurt) and dinner is served.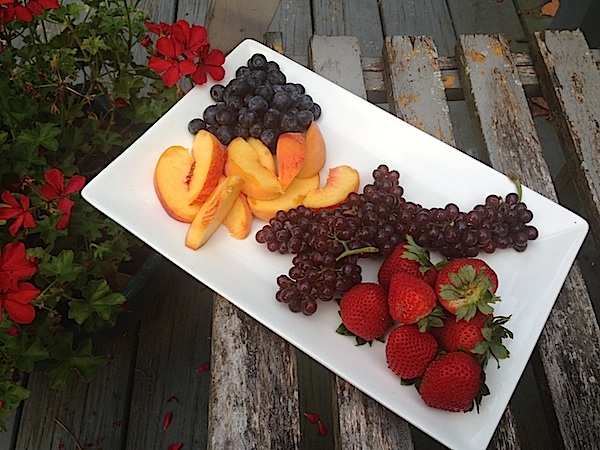 What are some of your no-cook meals? Really. I want to know. Leave a comment below.