With the plethora of tomatoes, colors and varieties, coming into season this summer why not get more creative with them. Start a salad with an abundant helping of diced, seasoned and olive oil drizzled tomatoes, then add in any number of other ingredient.  In this one, I simple added red onion…to make the classic tomato/onion salad I grew up with. The only difference is in this one, I spiralized the onions just for visual effect! If you don't have a spiralizer…simply thinly cut the onions. Or better yet, get a spiralizer…it will give your creativity a big boost.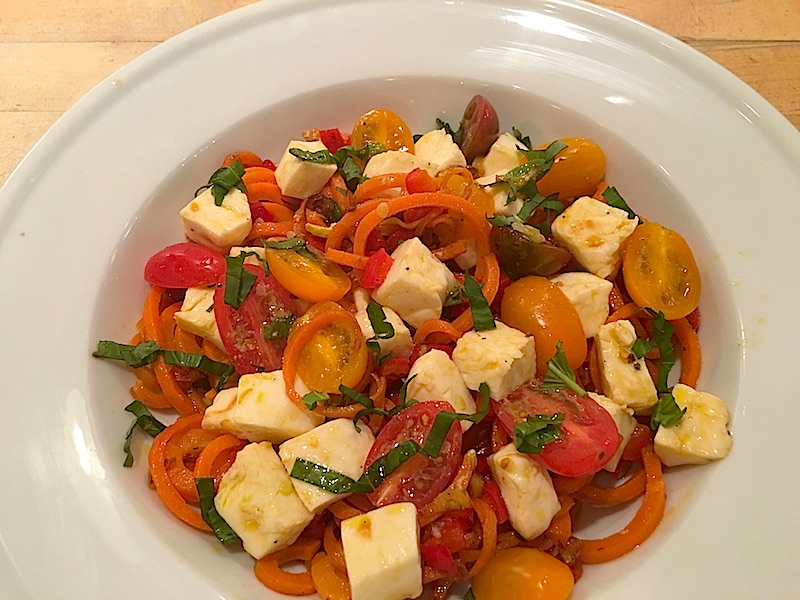 In this one, I added diced, fresh mozzarella for a basic caprese salad… but didn't stop there. I also added spiralized carrots for a bit of crunch.
Here I started with tomatoes, slivered basil, and fresh mozzarella, and then sautéed some spiralized summer squash and spooned it over toasted french bread to make crostini ( mini bruschetta).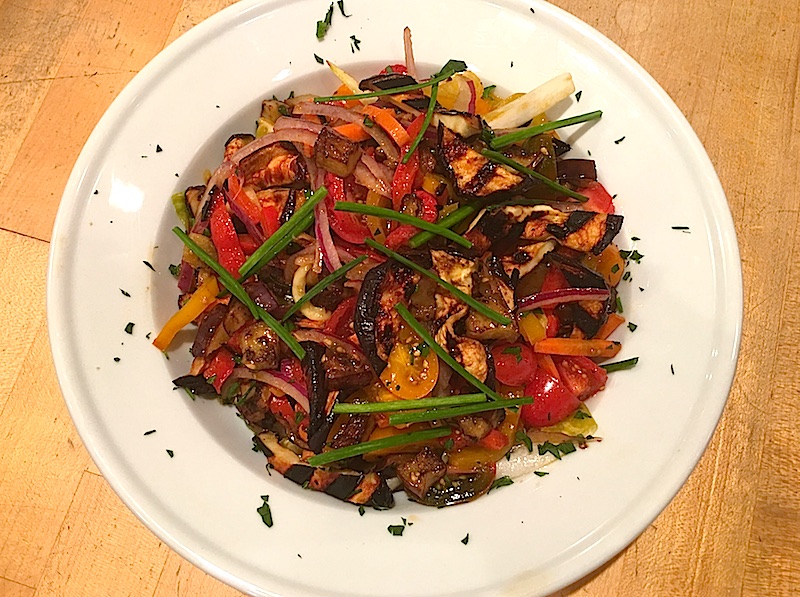 And for this flavorful beauty, I grilled and sliced eggplant, and carrots, added sliced red onions and garnished with chives.
So get creative and make your own masterpiece with tomatoes.