I was out of ideas as to what to make for dinner the other night. But then I remembered the amazing lobster rolls from my recent trip to Block Island (a small island off the coast of Rhode Island).
As good as a lobster roll can be, many are loaded with mayonnaise which I think detracts from the succulent pieces of lobster meat. So if I was going to make them, I would adjust this. The problem was…I didn't have any lobster meat…but I did have a bag of shrimp in my freezer. So I defrosted 8 jumbo shrimp and sautéed them with a bit of extra virgin olive oil, garlic and a squeeze of fresh lemon. This takes about a minute on each side…just until they turn pink and opaque. Take them off the heat immediately because they can overcook easily.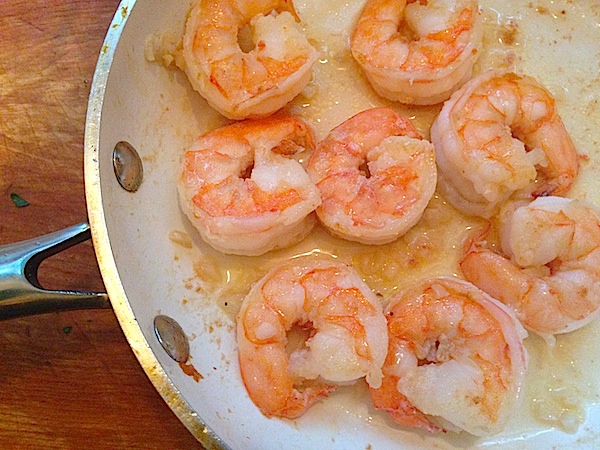 Then I set them aside to chill in the fridge and thought about what I'd use to make what's basically a shrimp salad in a roll. I didn't have any celery which would have been a natural but I did have scallions so I chopped up one. I also thought that avocado would have been a perfect addition…but the one I had was still hard as a rock. So, I settled on a few slices of grape tomatoes and some chopped parsley.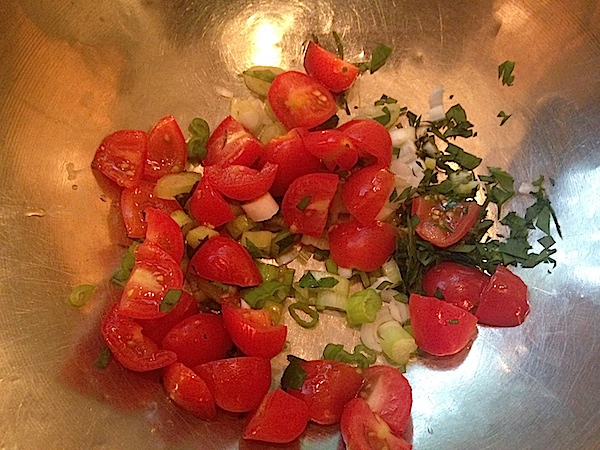 Once the shrimp were chilled, I cut them in medium chunks and added them to the bowl along with the juices from the pan.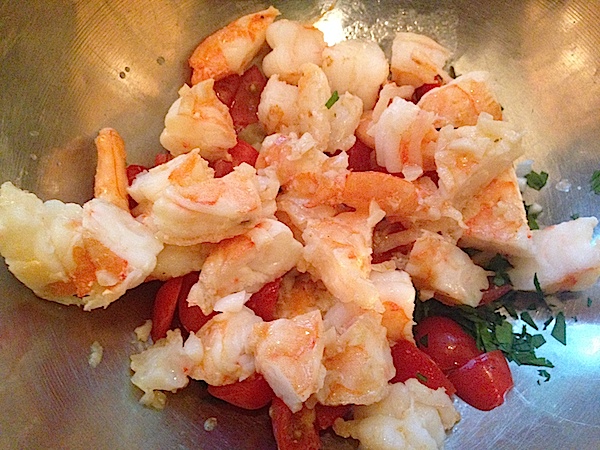 This allowed me to add far less mayonnaise to moisten and bring this salad together. So I added about a tablespoon, stirred them up and added a pinch of salt and pepper. You could also add a squeeze of hot sauce or a pinch of cayenne pepper for a little heat if you like.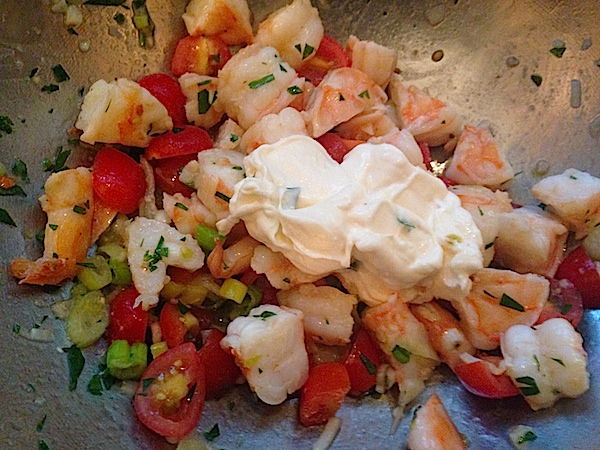 Next I wanted to add a bit of leafy greens so I cut some romaine into thin slivers and lined each roll with some.
And lastly I overstuffed the roll with this wonderful, succulent shrimp mixture.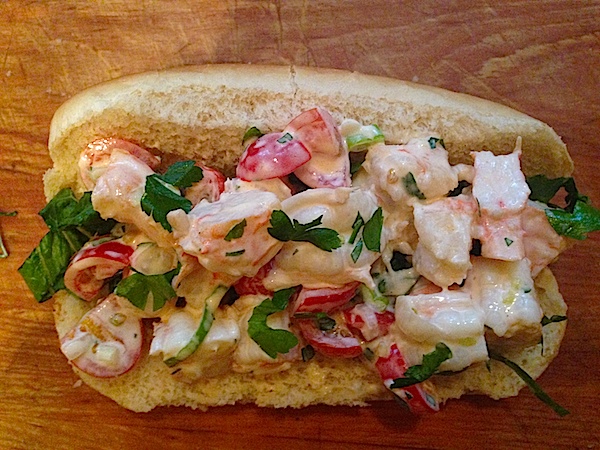 And there you have it…Succulent Shrimp Rolls!
How good does this look? Let me know what you think and share some of your tips and tricks in the comments below the recipe.
Ingredients (makes 2 rolls)
8 jumbo shrimp
10 – 12 grape tomatoes – quartered
1 scallion – 1/4″ slices
1 medium garlic clove – finely chopped
2 tablespoons of extra virgin olive oil – or enough to cover the bottom of the pan
Juice of 1/2 lemon
1 tablespoon of chopped parsley – stems removed
1 tablespoon of mayonnaise
Salt and pepper to taste