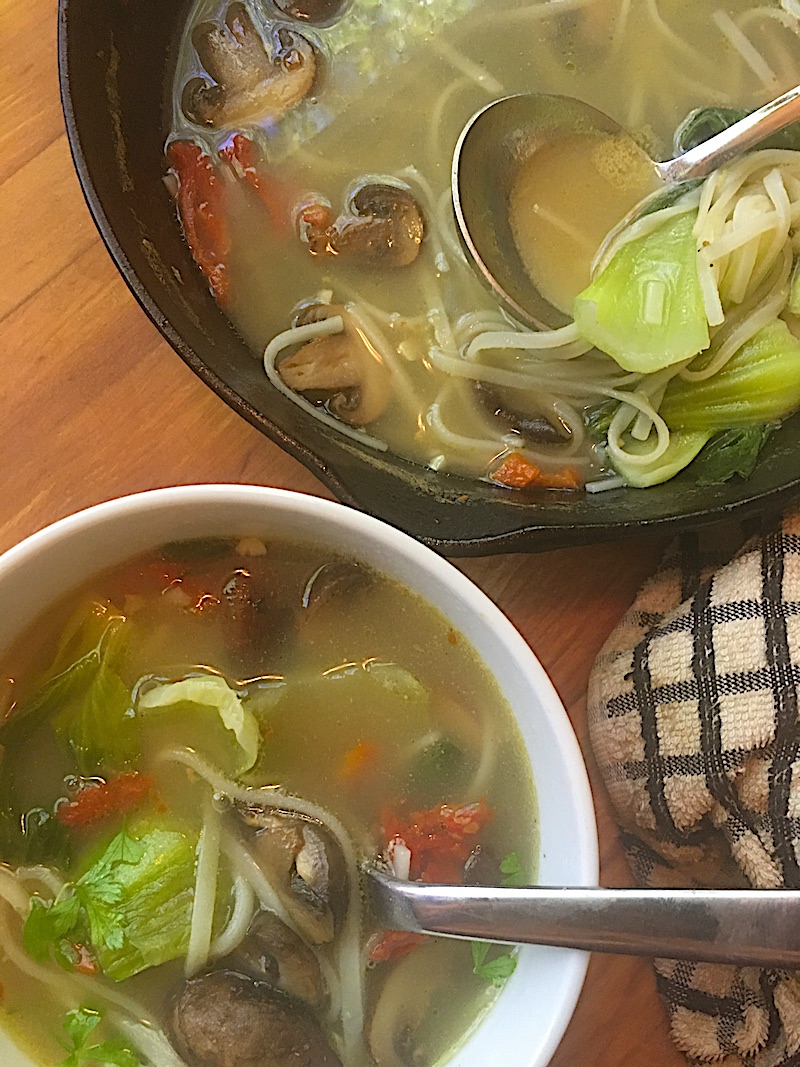 Sometimes you want to take all the goodness in the skillet and make it into the main dish. We're all done this with pasta or rice dishes, or even omelets. But now I did it to make soup and I'm in love!
Basically you sauté whatever ingredients you have on hand, add broth, add noodles and you're got soup. In this recipe, I sautéed mushrooms and baby bok choy. Then I added broth, sun dried tomatoes and rice noodles. But you can use just about anything so the possibilities are endless! This soup is done in mere minutes, bringing the making of instant soup to a whole new level of nutrition and deliciousness.
Ingredients (makes soup for 2 – 3)
4 oz (113 g) rice noodles
4 cups (.94 litres) chicken broth
2 – 3 batches of baby bok choy – washed
4 oz. (113 g) of criminal (or shiitake) mushrooms – cleaned and sliced
4 – 5 slices of sun-dried tomatoes – sliced into thin filets
1 teaspoon (4.9 ml) fish sauce
1 teaspoon grated fresh ginger
1 clove of garlic – finely chopped
Olive oil to lightly cover the bottom of the pan
Pinch of red pepper flakes – for heat
Instruction
Place a medium and deep skillet over medium heat. Add oil and heat until hot but not smoking. Add the mushrooms and cook until they begin to color (about 2 minutes). Add the bok choy and cook until they begin to wilt, (about one minute).
Add the garlic, the ginger and the pepper flakes and cook for about 30 seconds until it begins to color. Add the broth, the sun dried tomatoes, the fish sauce and the rice noodles. Cook until the noodles are done (about 8 minutes). Garnish with fresh parsley or cilantro. Check seasoning and season with salt and pepper if needed.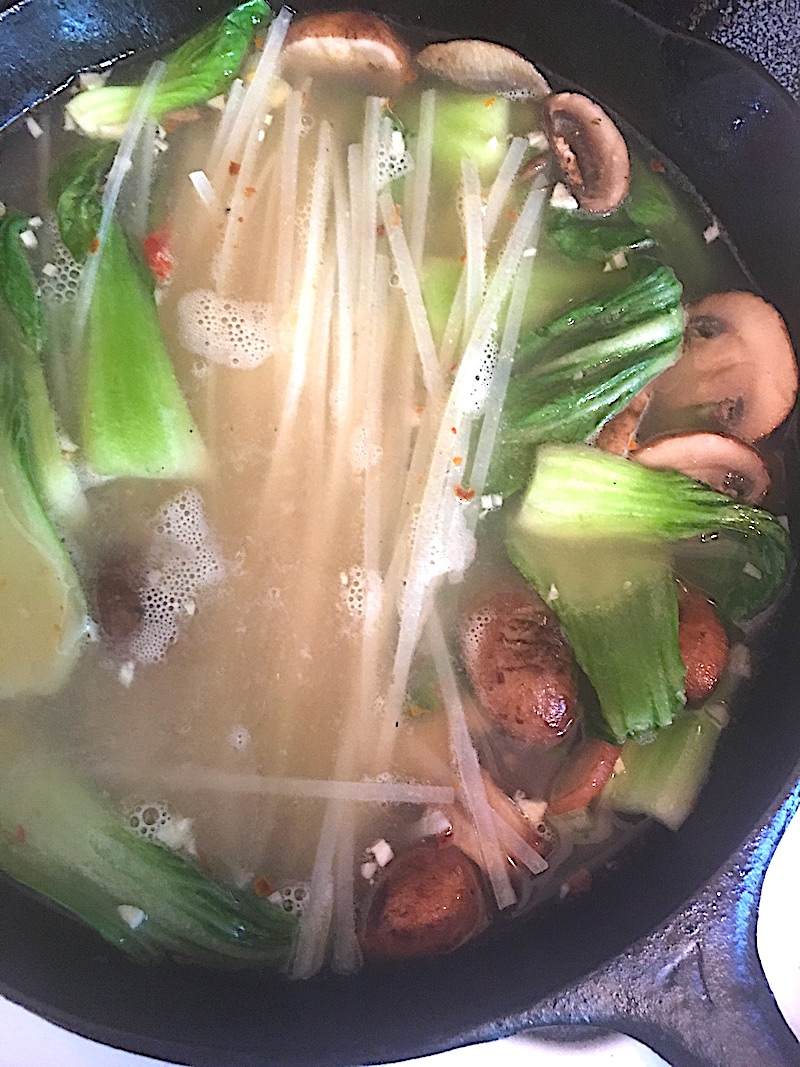 Serve and enjoy!