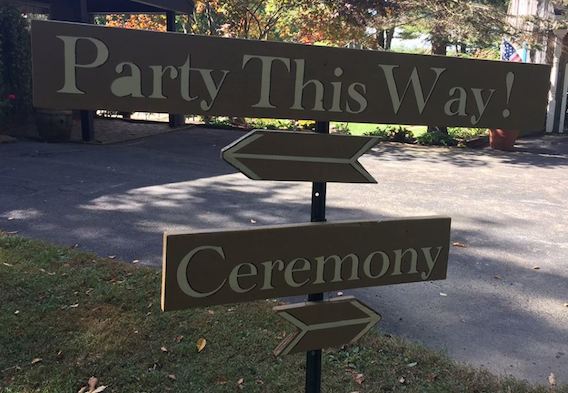 I have a beautiful story of miracles that I've been wanting to share for months. And it's the subject of this months,  A Note From the Chef; notes I've been writing since 1995  though I haven't written one since October 2014. But hey, writing these days is taking me in other directions. But when inspiration hits for this expression, I write you a note.

Many of you may know that my son recently got married. This past September, I was in the throws of prepping all the food for my son's wedding. I'm experienced at catering parties, still this was a massive undertaking. I had to cook for 100 people – appetizers and a full hot and cold buffet fit for a "proper Italian wedding" without a trained team. My team was my family. Each task turned into a beautiful joining and at no time did I feel overwhelmed or doubtful of the responsibility before me…until the night before.
The day before the wedding, I slept 3 hours, going over things to do and receiving messages of what I had overlooked, specifically the need for even more refrigeration than what was ordered.
That morning I went outside at 6 am with my coffee, overlooking the pristine beauty that was to be the grounds of the celebration and joined with God (though you may call this force by another name). I told Him that there was no way I could do this by myself and make it the joyous celebration that I envisioned. I needed him to do it through me. At that moment, I felt myself encircled by such LOVE that it gives me goosebumps just thinking about it now and I knew I was in sacred hands.
Shortly after that my colleague arrived who would be taking over for me during the actual wedding and be responsible for getting all the food out.
Soon after that we found that the rental range and oven wouldn't stay lit. Without panic the rental company was called and they delivered another range plus a cooling table (which I didn't know they had) allowing us a place to keep all the finished platters cold and just like that…the problem of not enough refrigeration was solved! This was just one of many miracles. So many things could have gone wrong but didn't.
Throughout the process, people showed up to help just when we needed it. I passed the torch to my colleague and had a beautiful time at the wedding. The execution of the food, as well as all parts of the wedding, were flawless. It was truly the most magnificent wedding I'd ever been to and my son and his bride were overjoyed. He told me that he could tell me thank you every day for the rest of his life and it wouldn't be enough.
The next morning, I sat alone again with my coffee and talked to God. I was filled with gratitude. My professional mind knew that what was accomplished was nothing short of a miracle but my miracle mind heard only this…
THIS IS WHAT LOVE CAN DO!
May this month (and every month) be filled with LOVE and the unfolding of countless miracles!
Silvia
PS. Would love to hear some of your miracle moments in the comments below.
PPS. And if you haven't visited my other blog for more miracle moments, come join us @ Miracles and the Chef for a different kind of nourishment.
The Bride and Groom
Just one of the 2 appetizer tables
Another snapshot of the appetizers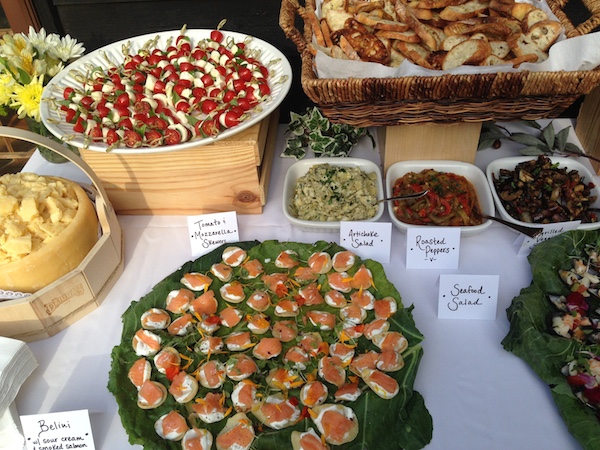 And where I sat with my morning coffee in conversation with God before the wedding.