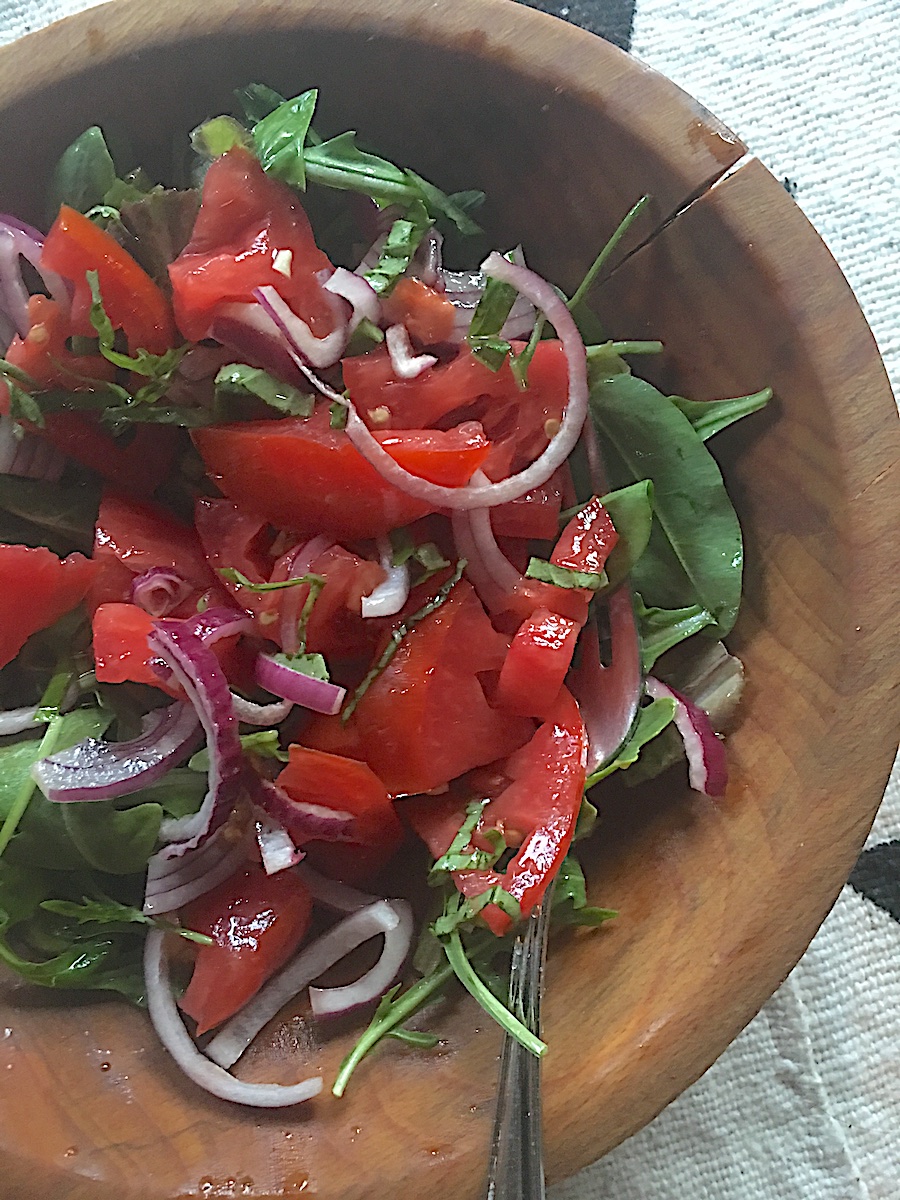 Growing up, I didn't have much of a back yard because it was all turned into a vegetable garden, with at least half of it devoted to tomatoes. It was my favorite time of the year when I could walk between the tomato plants, running my hands along their leaves, releasing their distinctive aroma.
The joy of biting into a vine ripened tomato is, I believe, one of the blessings of being alive on a summer day. So a summer salad with this fragrant fruit needs little to dress up their natural goodness. This salad of cut up, vine ripened heirloom tomatoes with red onions and baby greens needs nothing more than salt, pepper and extra virgin olive oil.
Ingredients
Vine ripened heirloom tomatoes – randomly diced
A few slices of red onion (or vidalia when in season) – sliced thin
A handful of tender baby greens of your choice
Instruction
Place all in a bowl, season with salt and pepper and drizzle with the oil. Let it sit for 10 minutes or so to allow the flavors to meld and the juices from the tomato to be released before serving.