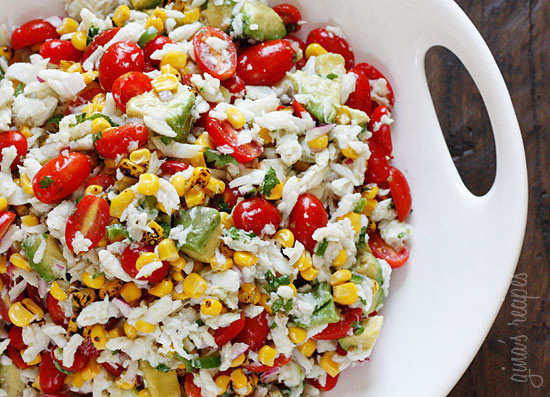 When it's hot outside, there's nothing like a great salad to satisfy your hunger, while not requiring lots of time in the oven or stovetop or even the grill. But not every salad is dinner worthy. These 5 salads, however, certainly are some of the best of the best. I'll start by featuring this one from Skinnytaste. It's got some of our favorite ingredients: lump crab meat, roasted corn, tomatoes and avocado. It's beautiful and tasty enough to grace any dinner table.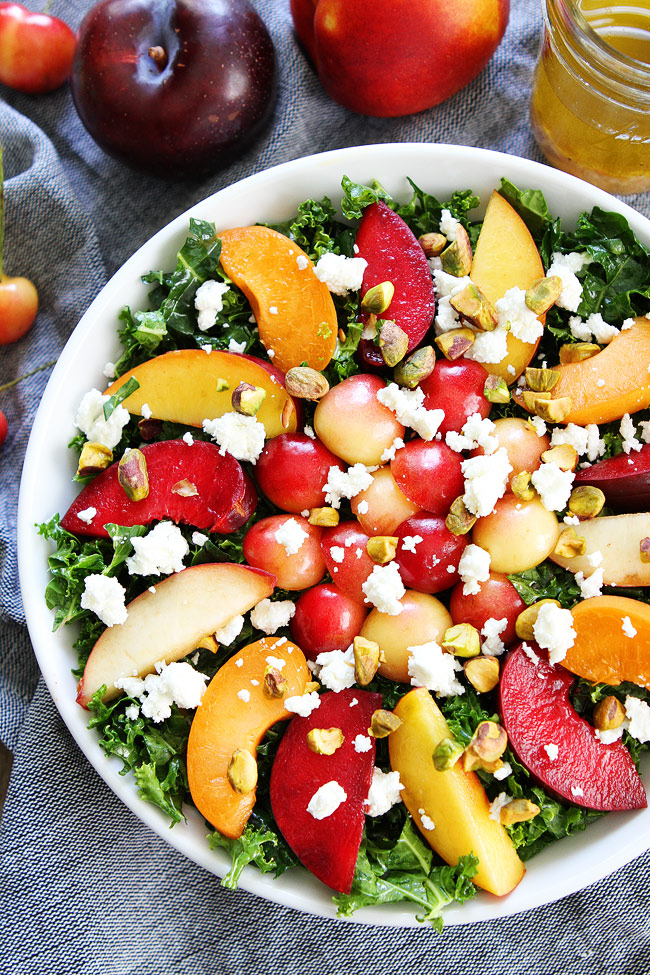 Here's another beauty from Two Peas and Their Pod made with kale, peaches, plums, cherries, nectarines, pistachios and goat cheese. Wow!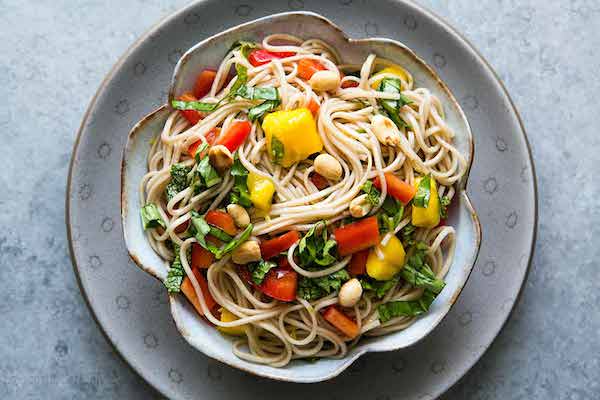 And if you're craving noodles, try this soba noodle salad from Simply Recipes.  It has bell peppers, mango, basil and mint!
And if southwestern flavors is what's calling you, I've got just the thing from FoodieCrush that I must admit…I've got a crush on. This salad is with quinoa, corn, onions, black beans and pickled peppers!
And lastly, from your own personal chef…comes this beauty with sautéed garlic shrimp, snow peas, bacon and avocado. I think I could eat this every night!
Finally it wouldn't be a top 5 without some food for thought…So if you're fearful of trying something new…in the kitchen or out of it…let me remind you of this.