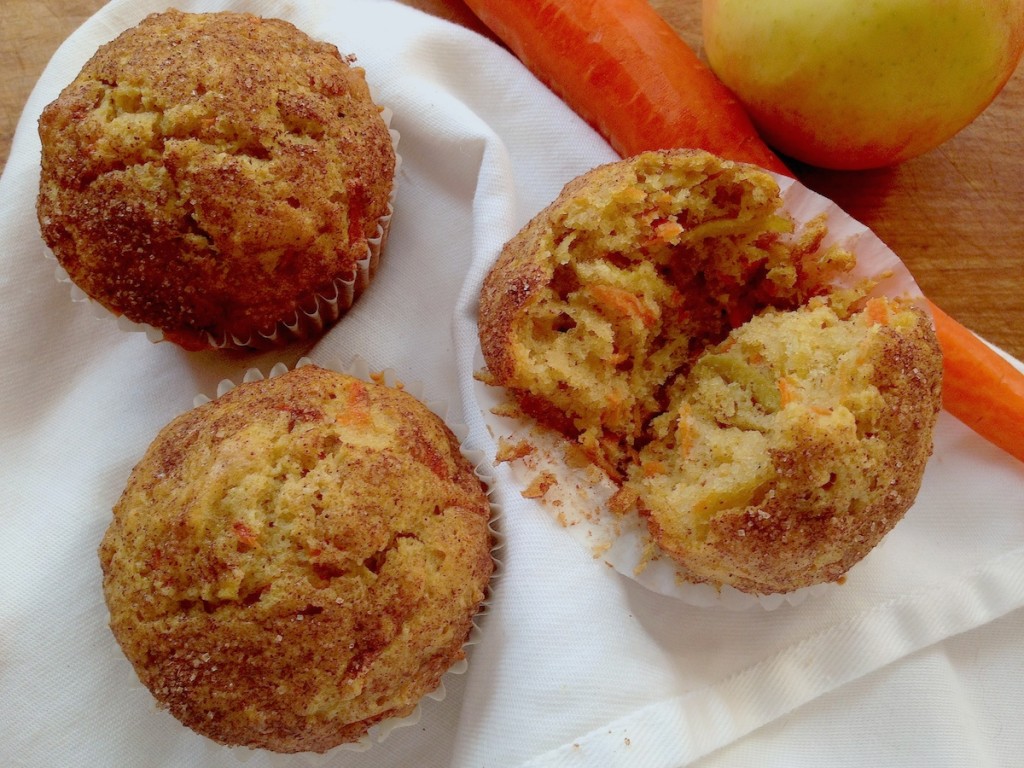 These muffins are a perfect back-to-school treat, with fresh, delicious apples from the early Fall harvest. I've added carrots for a healthy addition to the kids' lunches, or as a snack for when they get home. These tasty little treats can be eaten for breakfast or with afternoon tea, and are incredibly moist and easy to make.
Apple-Carrot Morning-Glory Muffins
Makes 9 muffins
Ingredients
1 cup all purpose flour (white, whole wheat or gluten-free)
1 cup almond meal
1 cup packed shredded carrots (approx. one large, or two small carrots)
1 cup packed shredded apple (such as honey crisp)
1/4 cup organic cane sugar
1 tsp. baking powder
1 tsp. baking soda
1/4 tsp. salt
1/4 cup oil (olive, avocado, coconut or vegetable)
1/4 cup melted butter (or if vegan, use additional 1/2 cup of any above oil)
1 tsp. vanilla
1 Tbsp. agave or honey
2 eggs (if vegan, use 2 Tbsp. flax seeds + 6 Tbsp. water)
For topping
3 tsp. organic sugar
1 tsp. cinnamon
Note: Save any unused topping for cinnamon toast later!
Directions
Preheat the oven to 350 degrees Fahrenheit.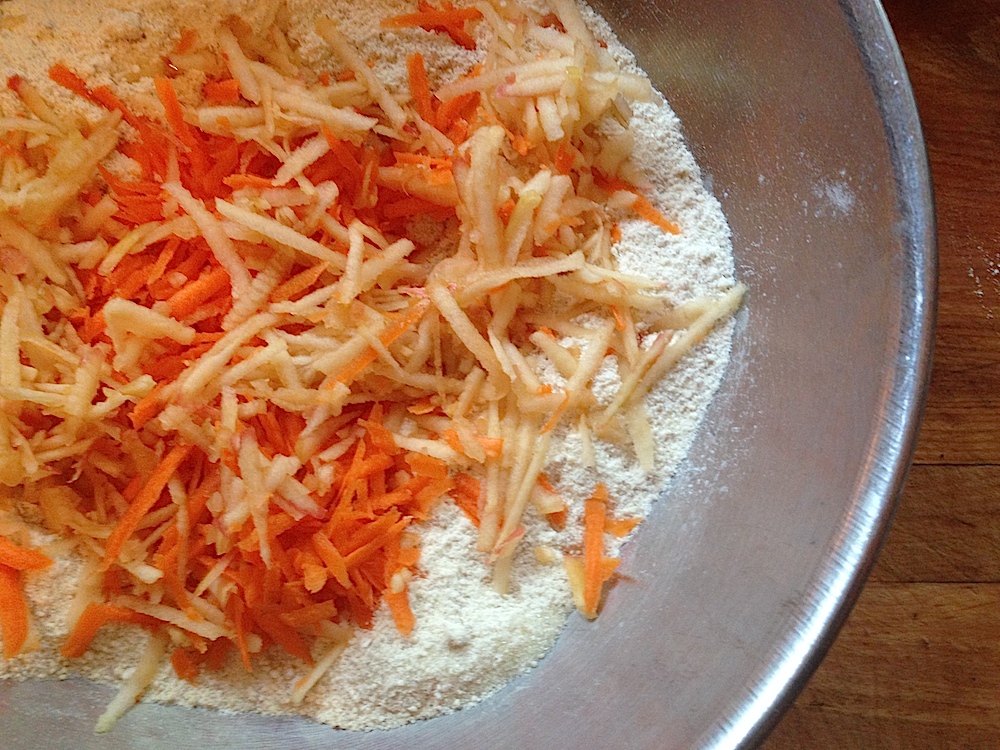 Mix the flour, almond meal, baking powder, baking soda, sugar and salt together in a bowl. Add the shredded carrot and apple and mix.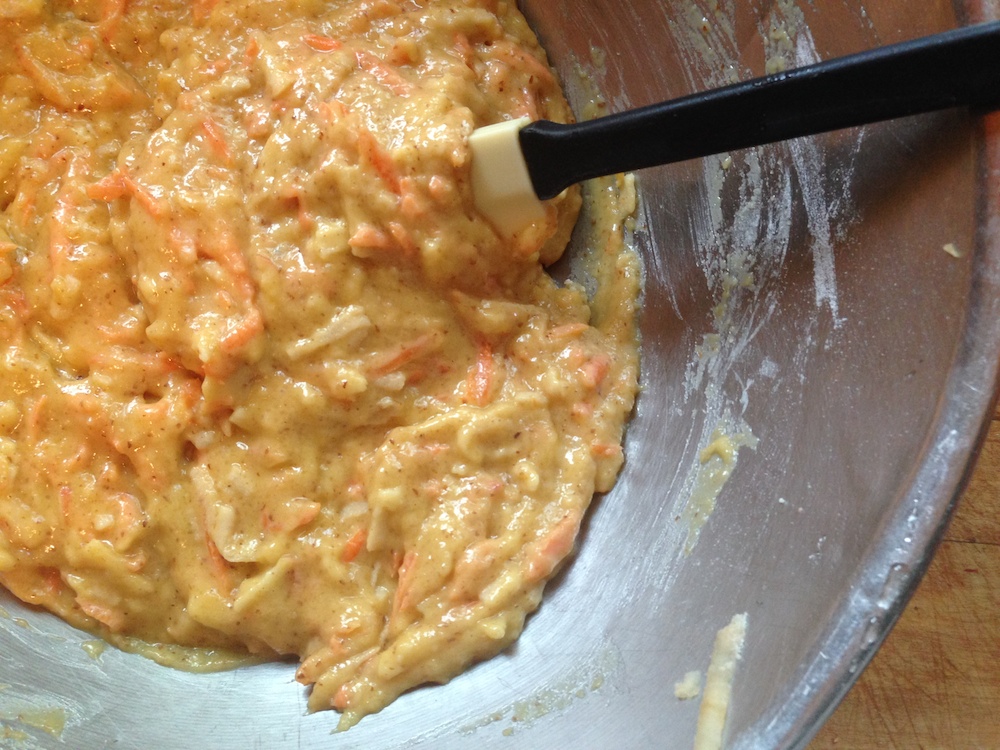 Beat the eggs in a separate bowl and add the oil, butter, vanilla and agave (or honey). Add the egg mixture to the dry ingredients and mix well.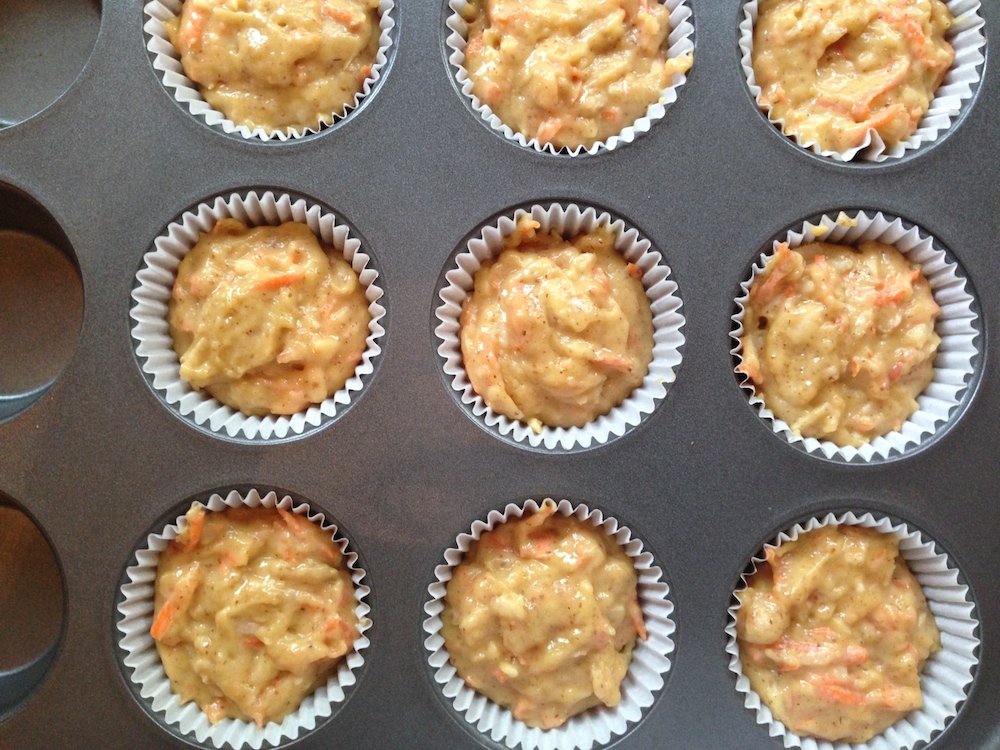 Line a muffin tin with paper wrappers and fill them almost to the top. Sprinkle with the sugar/cinnamon mixture.
Bake for 20 minutes or until firm in the center