What could be more social than pizza? My daughter had a craving (okay, make that me) only she wanted plain cheese and I wanted mushroom…so we had both. It was thin crusted (of course you can make the crust thicker if you like) and so yummy. Plus this basic dough is perfect for bread, rolls, calzones, and so much more. Don't bother with store bought dough (unless you're pinched for time) this is super easy.
Ingredients
3Ingredients cups flour + a bit to dust your board – use your favorite. I used unbleached white
1 cup warm water + a few drops at a time if needed
1 envelope active dry yeast
3/4 teaspoons salt
Olive oil – to grease the bowl and the dough
Instruction
Mix water and yeast in a small bowl. Let stand until yeast dissolves, about 5 minutes.
In a large mixing bowl sift together 3 cups flour  and salt.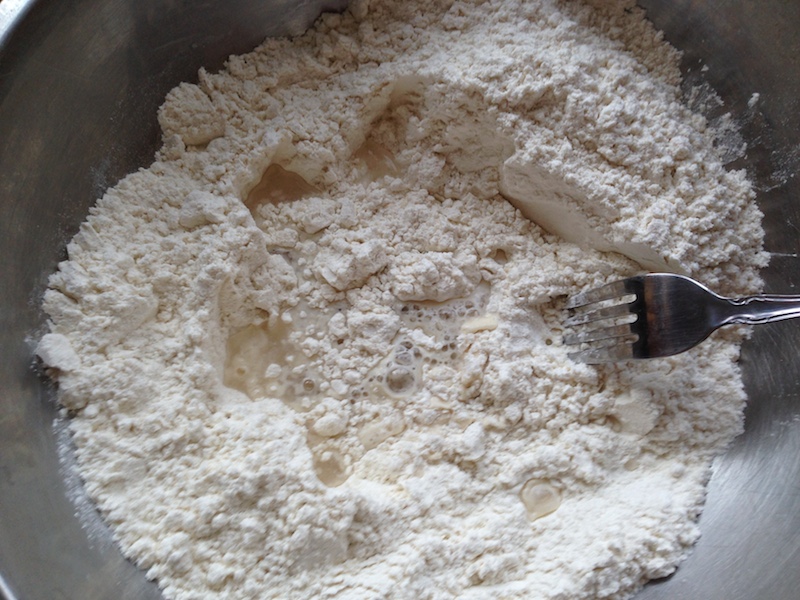 Make a well in the center of the flour, and add about half the yeast mixture. Bring the flour to the well with a fork and mix. Add the remaining of yeast water  and continue mixing until dough forms a sticky ball. Add more warm water a few drops at a time and mix with your hands if there's still loose flour.
Transfer the dough to a lightly floured board and knead all sides until smooth.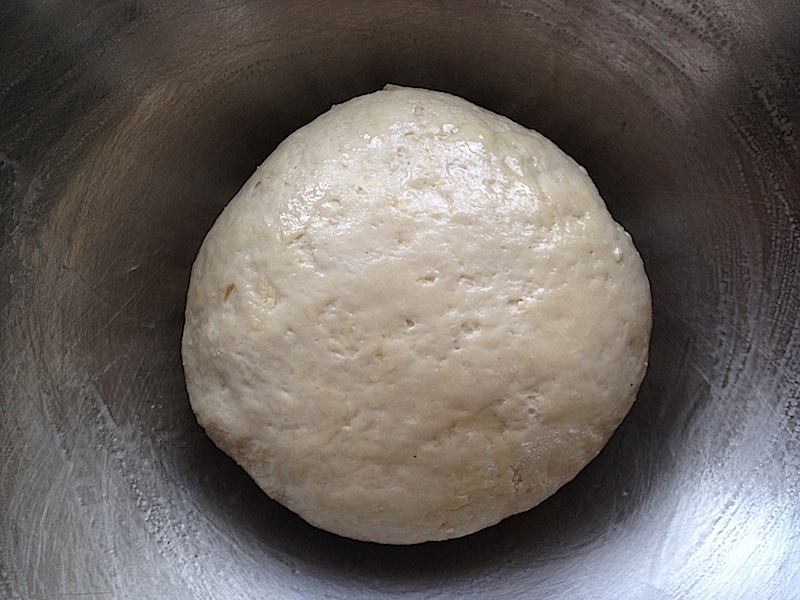 Coat a clean bowl with a bit of olive oil. Place the dough inside and coat the top of the dough with oil.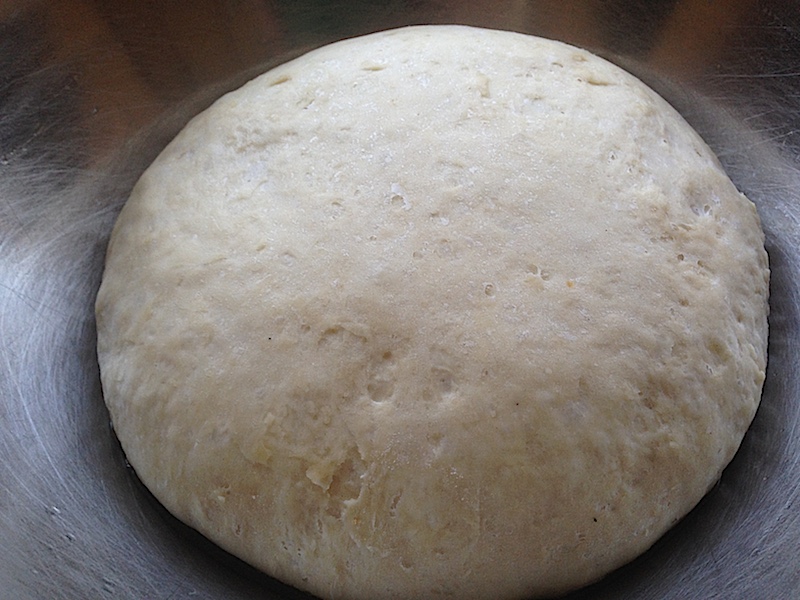 Cover bowl with plastic wrap (or a tea towel) and let dough rise in warm place until doubled in volume – about 1 hour.
You can use the dough immediately to make pizza, calzones, bread, rolls, and so much more or refrigerate (covered) for later use.
For Pizza
Punch down dough and roll into a thin circle…or rectangle.
Place on a baking sheet or pizza stone and bake at 475 degrees for about 3 minutes (longer if thicker) or just until the crust begins to form. Add your toppings and bake until the crust is golden, about 10 minutes or so.
Note: I like to sauté my ingredients first before adding them to the pizza –  so much more flavorful and they don't dry out! One of my favorites combos is: sautéed wild mushroom, spinach and garlic + tomato sauce and fresh grated mozzarella – lots of it. But that's the thing about pizza – everyone has a favorite and everyone can have it their way. It's inherently  democratic. Enjoy
Add a healthy salad and dinner is ready.