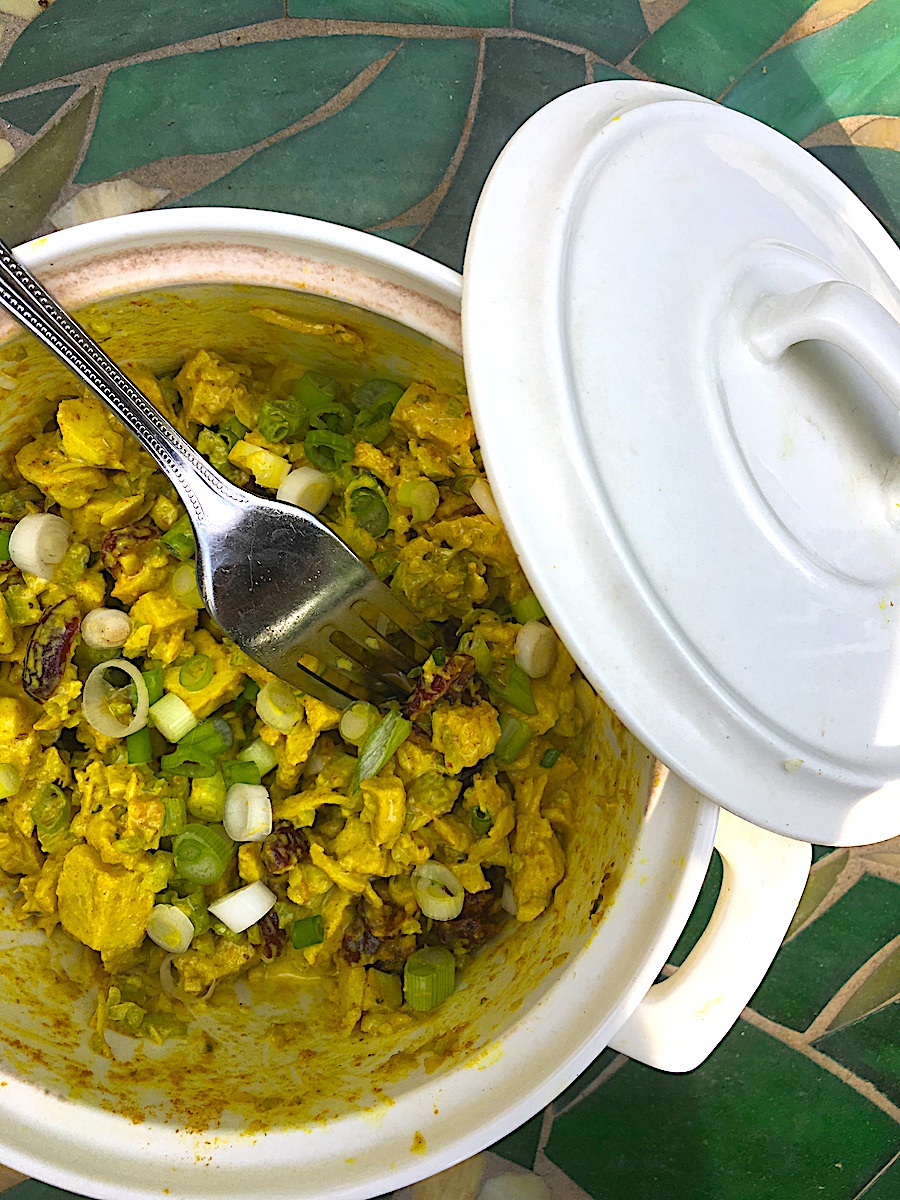 I first learned how to make this Curry Chicken Salad at my friends organic cafe and fell in love. Then my son got hooked on it and wanted it often…even as one of the offerings at his wedding. I ate half of it in this bowl before I remembered to take a photo. Later I added it to a wrap with baby arugula.
What makes it so good is the creamy curry flavor along with the contrast of the tart cranberries and sweetness of the honey. Plus its so easy to make from cooked chicken breast and a healthy snack to keep in the fridge and reach for when you want a little something but don't want to eat a bag of chips or cookies.
I tend to roast or braise a couple of chicken breasts and then use the chicken in various ways in salads, sandwiches and pasta or soup dishes. See this as a good way to prepare basic chicken breasts. 
Ingredients
2 cooked chicken breasts – diced
1/2 cup mayonnaise
1 tablespoons curry powder
1 tablespoon honey
1/2 cup dried cranberries or to your liking
2 scallions – sliced
Instruction
In a small bowl mix the mayonnaise the curry and the honey. Adjust each to your liking.
In a larger bowl add the chicken, the scallions and the cranberries. Add the curry mixture a bit at a time until you reach your desired amount of dressing.
Serve alone, in a wrap like I did below or in a salad or sandwich. This is a salad to enjoy all summer and all year long.