Leave the fuss. Take the cannoli.
No guns here…just empty shells…cannoli shells.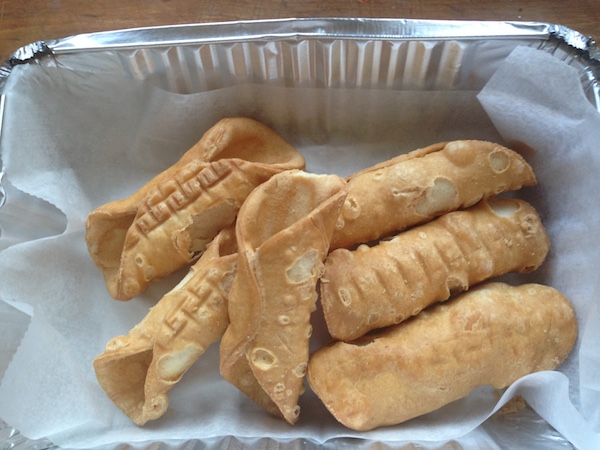 I bought them from a local bakery, made a filling in about 10 minutes and now I can take my cannoli to my sweethearts…which just happens to be all of you.
Really, leave the fuss of making your own shells (unless of course you really want to). I pick and choose what I want to spend hours making…cannoli shells is not it.
Filling however…always too sweet when store or bakery bought…is so much better when I make it myself….especially if it's this easy!
Bring some cannoli to someone you love!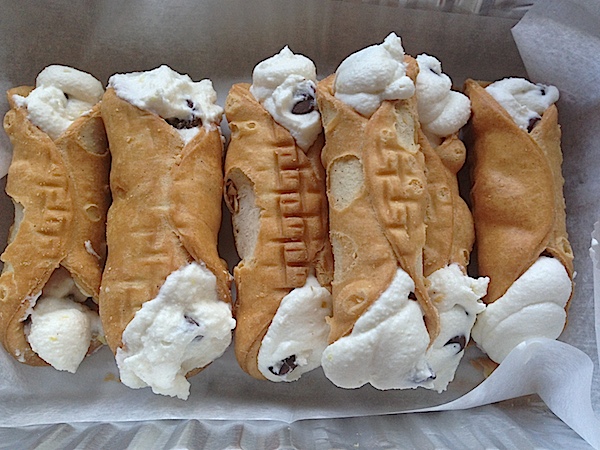 Ingredients For the Filling
(enough for about 12 mini cannoli shells or 6 large shells)
1 15 oz (425 g) container of whole milk ricotta cheese
1 pint (473 ml) heavy cream
1 cup mini chocolate chips
1/2 cup confectioners sugar (or to taste)
1 teaspoon (4.92 ml) lemon zest
Instructions
In a mixing bowl, whip the heavy cream until it forms stiff peaks.
In a separate bowl, add the ricotta (drain it through a fine mesh sieve if it has extra liquid) and fold in the cream.
Add the sugar, the chips and the lemon zest and mix.
If you don't have a pastry bar, make a cone with wax paper or parchment paper. Like this…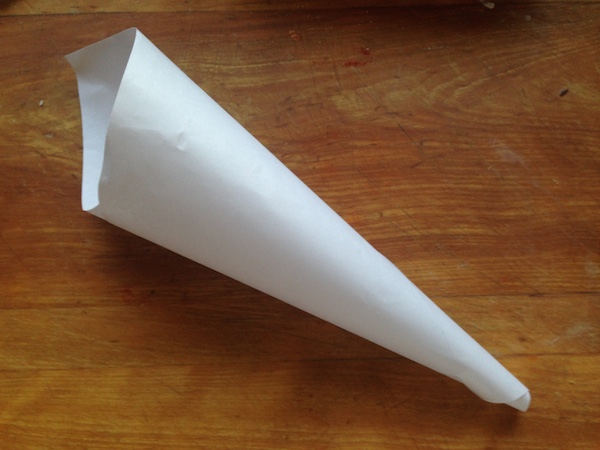 Fill the cone with the cannoli filling and squeeze the filling into each end of the shell. Continue until all the shells are filled, refilling you bag as needed.
Put them on a pretty platter and serve them to someone you love.