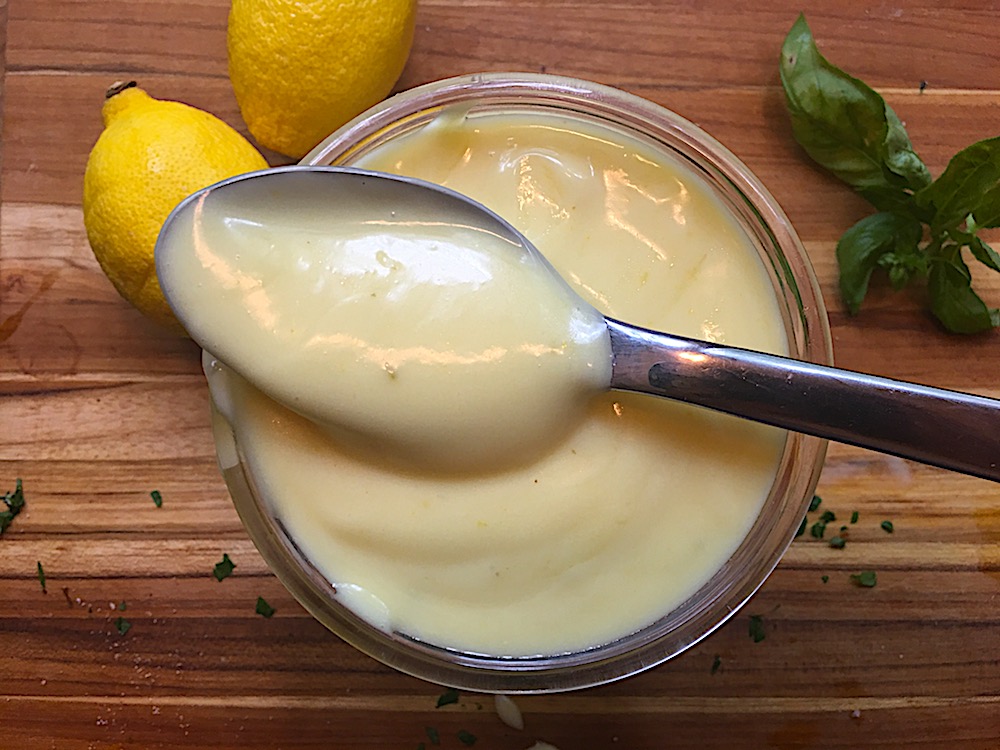 Some of my favorite meals involves little to no cooking…but it starts with this Easy Homemade Mayonnaise. After making this, this lover of mayonnaise will never go back to store bought. Why would I when this is creamy and delicious and so easy to make and it's one more processed food I won't need to buy.
It's made with only 2 major ingredients: egg yolks and oil…along with a splash of lemon juice and a spoonful of mustard and a pinch of salt. It can easily be doubled or tripled. Whisk it buy hand, or make it in a blender. Whips up in almost no time. It makes the best base for spreads or dressings. For variations: Add  fresh chopped herbs; mix it with pesto or Sriracha or whatever you may fancy.
Serve it simply like I did here with fresh heirloom tomatoes and homemade bread. For me…this is a little bit of heaven!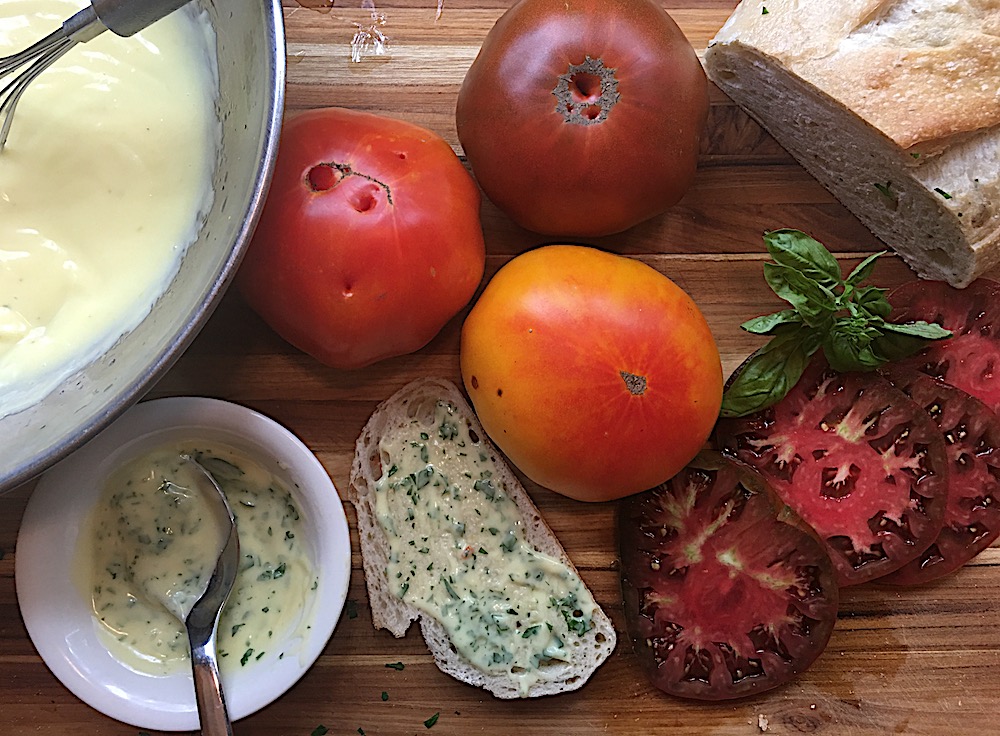 Ingredients
3 organic egg yolks
1 1/2 cups (355 ml) avocado, vegetable, canola,  or grape seed oil
1 teaspoon (about 4.2g) dijon (or your favorite) mustard
Juice of one medium lemon
Salt
Directions
Add all ingredients except oil to the bowl of a mixer. Add oil slowly until all is used and the mixture emulsifies.
If mixing by hand, add all ingredients to a mixing bowl and using a wire whisk, whisk the oil in slowly until all is used and the mixture emulsifies.