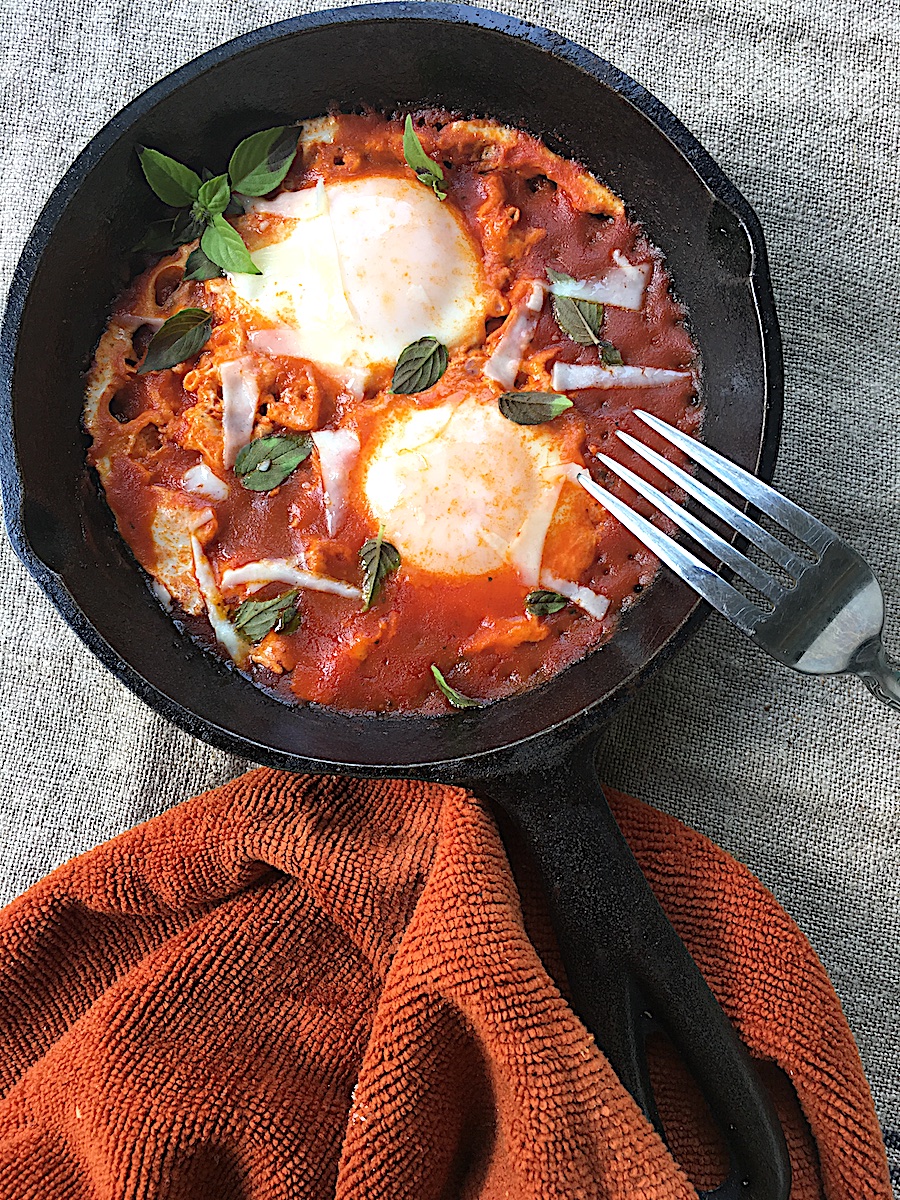 Whenever my hunger is stronger than my patience to cook something time consuming, I reach for eggs when I need  something tasty that will fill me up, fast! These eggs, poached in a spicy tomato sauce goes a bit further than plain old fried eggs…they wake up the taste buds and satisfy the demands of my hunger pangs almost immediately.
The process couldn't be easier. Lightly cover the bottom of your skillet with olive oil, add a pinch or two of crushed, dry red pepper flakes or as I did in this recipe, some finely diced jalapeño (or other hot fresh pepper) along with diced garlic, followed with prepared or bottled tomato sauce. Add a splash of water if the sauce is thick, break the eggs into the sauce, cover and cook gently until done!
I used an individual sized (6 inch/152 mm) cast iron skillet which also make for a beautiful presentation.
Ingredients
1 or two eggs per person
2 to 3 tablespoons of olive oil
Pinch of diced jalapeño (or hot pepper of your choice) per person
1 clove garlic – finely chopped
Prepared tomato sauce – enough for at least 1/2 inch (12.7 mm) of sauce in the pan.
Season with salt and pepper and finish with fresh basil.
Instruction
Place the skillet on medium heat and heat until hot but not smoking. Add the oil and the hot pepper. Cook for a few moments and follow with the garlic and cook until it begins to color (about 30 seconds). Add the tomato sauce and a splash of water if the sauce is thick. Break the eggs in the sauce, season and cover the pan. Lower the heat and cook gently until your desired doneness.