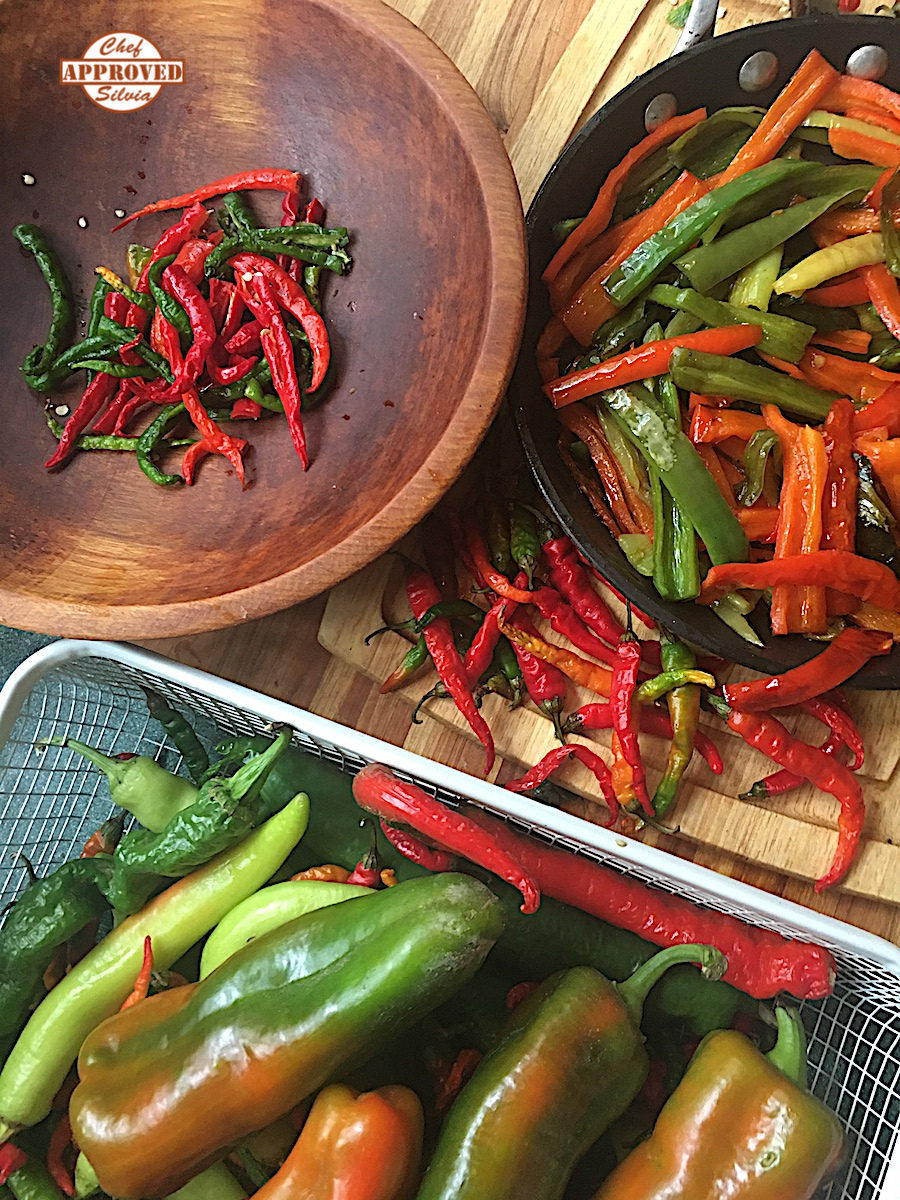 Fried Peppers really require no recipe…but it doesn't hurt to offer a few tips on cleaning and frying them…and a few suggestions on how, or more accurately, what, to serve them with.
There's one main ingredient…peppers, but currently there are at least 25 species of them. Then there's olive oil, which is made from olives. There are literally hundreds of varieties of olives grown worldwide that produce 26 types of olive oil. And don't even get me started with salt because I can't keep up with the choices available!
So choose your favorite peppers. I like a mix of hot and sweet.
Slice them lengthwise (Some are super long so cut them in half, then slice). Remove the ribs and seeds. This also takes some of the heat from the hot peppers. Set aside.
Place a medium to large, flat bottom skillet on medium/low heat. Add your chosen cooking oil to generously cover the bottom of the pan. Heat until hot but not smoking.
Add the peppers, along with a few pinches of salt. Stir every minute or so and cook until they have begun to wilt, are tender, but still retain a bite to them. In other words…just like pasta. Al dente!
Serve them over: pasta, eggs, salad, sandwiches, burgers, soups…and some things I haven't thought of. Or… simply eat them with a slice of bread.