For years I've been handicapped – not in my physical body but in my virtual home. It looked old, tired and I didn't have the tools to interact with you. I wouldn't reach out to opportunity because I knew I'd have to invite you in. It held me back and kept me from moving forward.
Okay, you all know I'm talking about my site, but that's not all I'm referring to. How many times and ways do we hold back from doing what we truly want because we think we don't know enough; have enough money, time, skills, experience, talent, resources? When are we good enough?
The answer may surprise you.
We're never good enough until we believe we are.
That's because feelings of unworthiness are part of the human condition. Regardless of the extent of our accomplishments; the mountains we climb; the battles we fight and win; the power of our position or the size of our bank account, we never feel completely worthy…until we believe we are.
When I was in Grad School I had a consulting business in which I advised executive woman how to dress. At the time every woman who wanted to advance in her career had to wear a power suit if she was to be taken seriously. Looking back on that now, I know that suit was the armour that masked her inner fear.
Today, the successful woman is more likely to wear jeans or a dress. And we all know that it's inner confidence and authenticity that sells.
My website shame didn't need to hold me back from moving forward with my work – and in some ways it didn't. In fact I've done business with some of the most powerful corporations in the country from that out of date site.
Yet I wouldn't send an article I was proud of to the Huffington Post (just did) because I didn't want them to refer back to my website and think me unprofessional.
Maybe I was just being practical. I know that first impressions count for a lot. And who knows how many opportunities I "lost" because they took one look at my site and clicked away. But I can say that when a stellar opportunity came my way and I asked why they chose me, they all responded that it was because of my content and background. They took the time to look past appearances and dig deeper.
But why make it difficult? Why operate with a handicap? Not everyone chooses to linger, so it pays to look our best and draw them in. This is true not only virtually but live and in person. What I know for sure is that the winning formula is to…
Look great but be prepared to deliver the goods.
Is that a tweetable?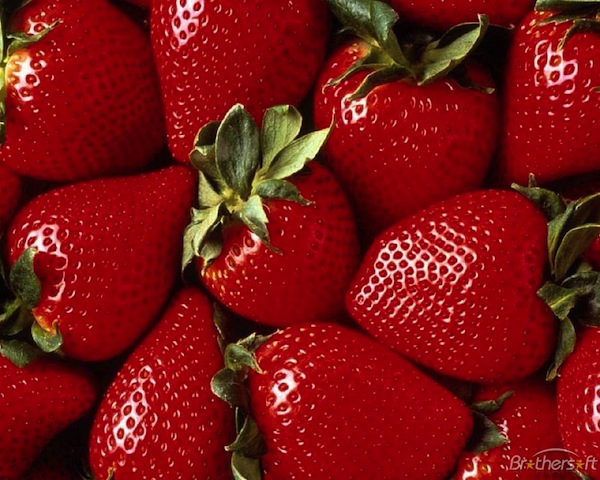 We'll never choose to eat the most sensational apple pie from a buffet of delectable desserts if it comes as mush on a plate. And we'll never go back for a second helping of sweet ripe strawberries if they have no taste.
In order for good looks to pay dividends, it's got to be backed up with true substance. And that means doing our professional homework and the inner work it takes to believe that worthiness is our birthright. But it's up to us to make it tasty.
So to all of my sweet friends…Be tasty!
Silvia
And pay this message forward.
And now, let me know your thoughts on the tastiness of my new home. Take a tour. Does it draw you in? Do I deliver? Is there anything you'd like me to offer that isn't available? Really…I want to know.
Leave a comment below and your member gifts will be on their way. And look for me next Thursday when I'll be sending you a new, never seen before tasty recipe.