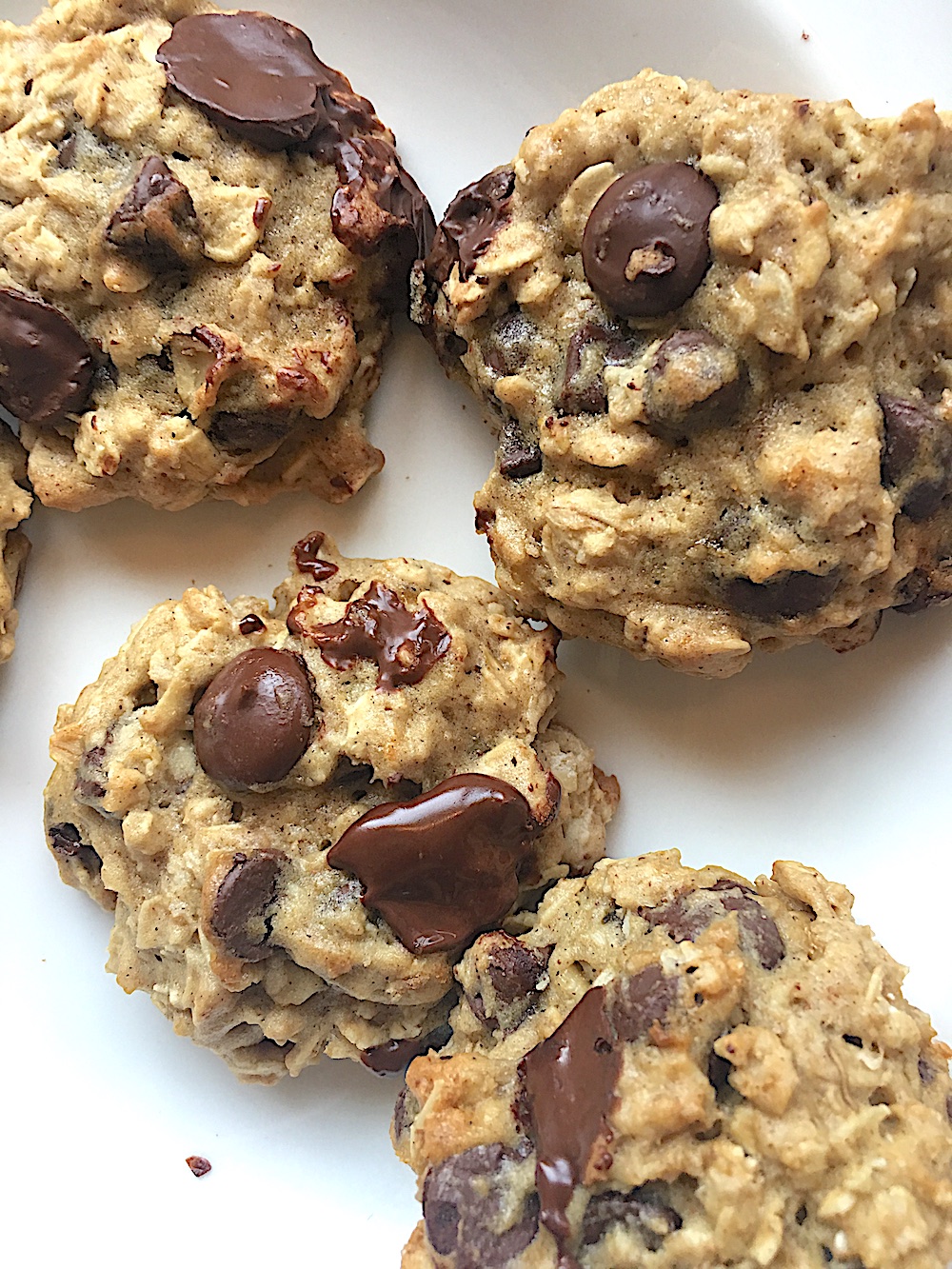 I admit it! I'm obsessed with breakfast cookies…especially these oatmeal, banana, chocolate chip ones. They're a cross between a muffin, a cookie and a bowl of oatmeal in every bite.
I started making a variety of breakfast cookies when store bought were always too sweet and even my childhood loves, Stella Doro's no longer satisfied me…so of course I started to make my own. These are my latest breakfast treats.
Inspired by a cookie I found on Averiecooks.com
Wet Ingredients
1 large egg
1 medium banana (mashed with a fork)
1/3 cup packed brown sugar (light or dark)
1/4 cup granulated sugar (I added just under 1/4 cup)
1/4 cup butter (softened)
1 teaspoon vanilla
Dry Ingredients
1 cup flour
1.5 cups old fashioned rolled oats (not instant)
1 teaspoon cinnamon
1/2 teaspoon baking soda
1/4 teaspoon salt
1 cup dark chocolate chips
Instruction
Add all wet ingredients into a large mixing bowl and beat until well combined
In a separate bowl mix together dry ingredients (except chips)
Add dry to wet and mix. Mix in the chips
Drop by tablespoon fills onto parchment paper lined baking sheet.
Bake in a preheated 350 degree (176.6 C) oven for about 13 minutes or until lightly browned on the bottom
Remove onto a cooling rack