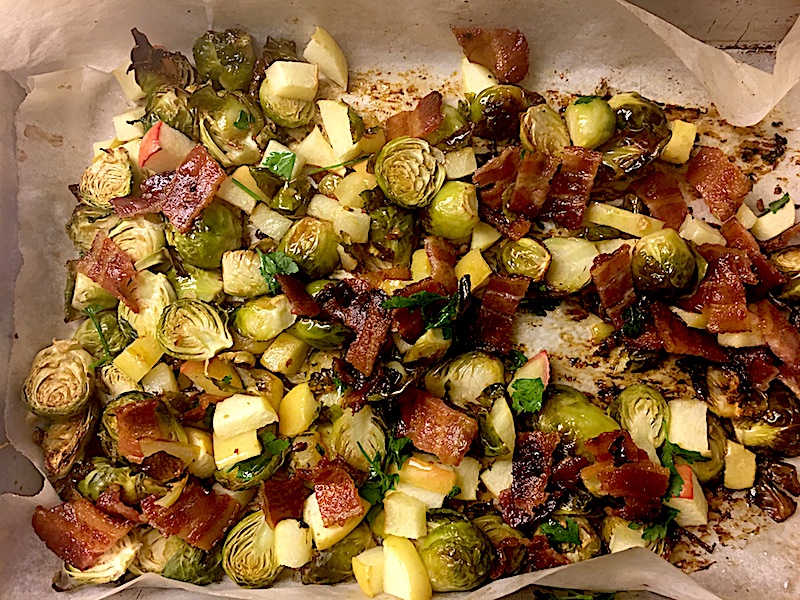 Making a great dish is always about combining the best ingredients together and cooking them in a way that brings out their full flavor. This dish of roasted brussel sprouts, bacon and apples is a perfect example of this! I've made this dish many times and now I have it down to a science! So enjoy!!
Serve it as a side dish or mix it in with stuffing bread to make a great turkey or chicken stuffing.
Ingredients
1 16 oz package of Brussel sprouts – cut in thirds or halves (about ¼ inch slices)
6 slices of bacon
1 apple – diced
Fresh parsley – for garnish
Instruction
Pre-heat oven to 375%
Place bacon on a parchment lined sheet and roast until crisp (about 10 – 12 minutes)
Remove bacon from the pan and set aside. Add the diced Brussel sprouts to the bacon drippings on the pan and roast for about 10 minutes until tender but still has a bite.
Add in the cut apples, roast about a minute more, remove from the oven, add parsley and adjust the seasonings.