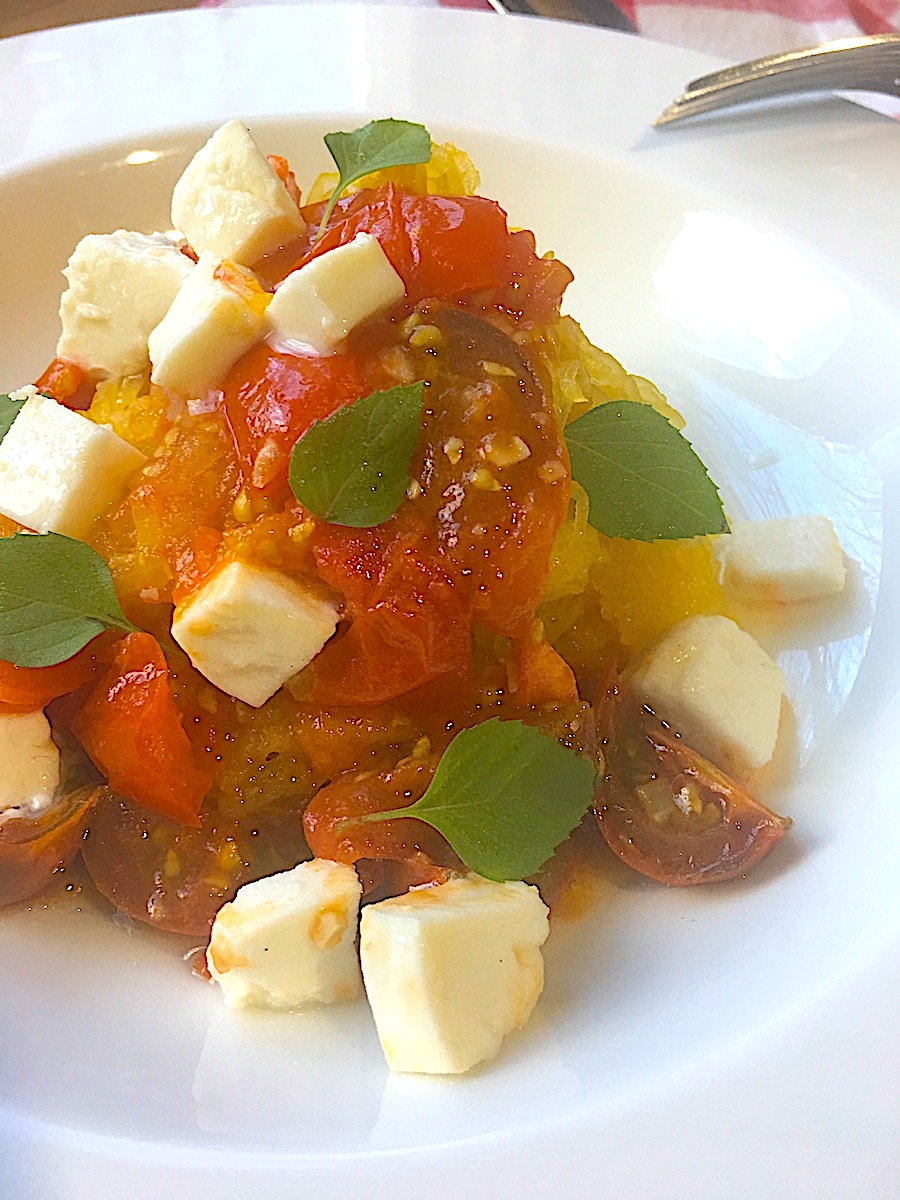 When the classic combination of tomatoes, mozzarella and basil meets roasted spaghetti squash you get a new pairing of flavors that are so good…a new classic is born. Spaghetti squash is not only lighter than using a traditional base of pasta, but brings the buttery, roasted flavor  to this dish. It's the perfect marriage of ingredients because the delicate squash calls for a light sauce rather than one that would overwhelm it.
Preparing this dish is fuss free. The squash is first microwaved for about 6 to 7 minutes in order to make cutting it in half easier. Then the seeds and stringy membranes are removed and it's  drizzled with olive oil and roasted in the oven until tender. The sauce itself can be made in under 5 minutes.
1 spaghetti squash
1 pint gourmet tomatoes or cherry or grape tomatoes – cut in half
8 oz fresh mozzarella – diced
1/4 cup of extra virgin olive oil
Fresh basil
garlic – finely chopped
Season with salt and pepper
Instruction
Preheat oven to 375 degrees (190.5 celsius). Microwave the squash for about 6 or 7 minutes to soften it and make cutting easier. Cut in half vertically, remove seeds and membranes, sprinkle with olive oil, season with salt and pepper and place cut side down on a roasting pan. Cook until a fork can easily pierce the skin (about 20 minutes) and remove from the oven.
While the squash is in the oven, prepare the sauce. Place a skillet on the stovetop over medium heat. Add enough oil to generously cover the bottom of the pan. Heat until hot but not smoking. Add the garlic and cook just until it begins to color (about 30 seconds) and add the tomatoes. Cook until they just begin to wilt. Season with salt and pepper and remove from the heat.
Using a fork, run it across the cooked squash to produce spaghetti like strands. Place a mound on each plate. Cover with the sauce. Add the mozzarella and basil and serve.