It's the season, once again, for sweet potatoes, and we never tire of good ways to cook this delicious vegetable.
These stuffed sweet potatoes can be served for lunch or brunch or as a sweet side to dinnertime meals. Even finicky kids who don't like to eat their veggies will love this dish, as sweet potatoes are naturally sweet! So serve these up again and again in the months to come.
Stuffed Sweet Potatoes With Black Beans
Serves 4
Ingredients
4 sweet potatoes
1 small (15 oz) can black beans, drained and rinsed (or use black beans soaked overnight and cooked until soft)
1/2 small onion – small dice
1/2 bell pepper – small dice
10-12 grape tomatoes – quartered
3 tablespoons olive oil
1/2 cup – 113.4 g (or more if you like) shredded cheese (I used cheddar but any firm cheese will do)
3 teaspoons of nutritional yeast
4 tablespoons yogurt (regular or Greek)
sliced basil for garnish
Preparation
1. Pre-heat oven to 400°F. Pierce the potatoes all around with a fork (to allow the steam to escape while cooking) and bake for about 45 minutes until fork-tender.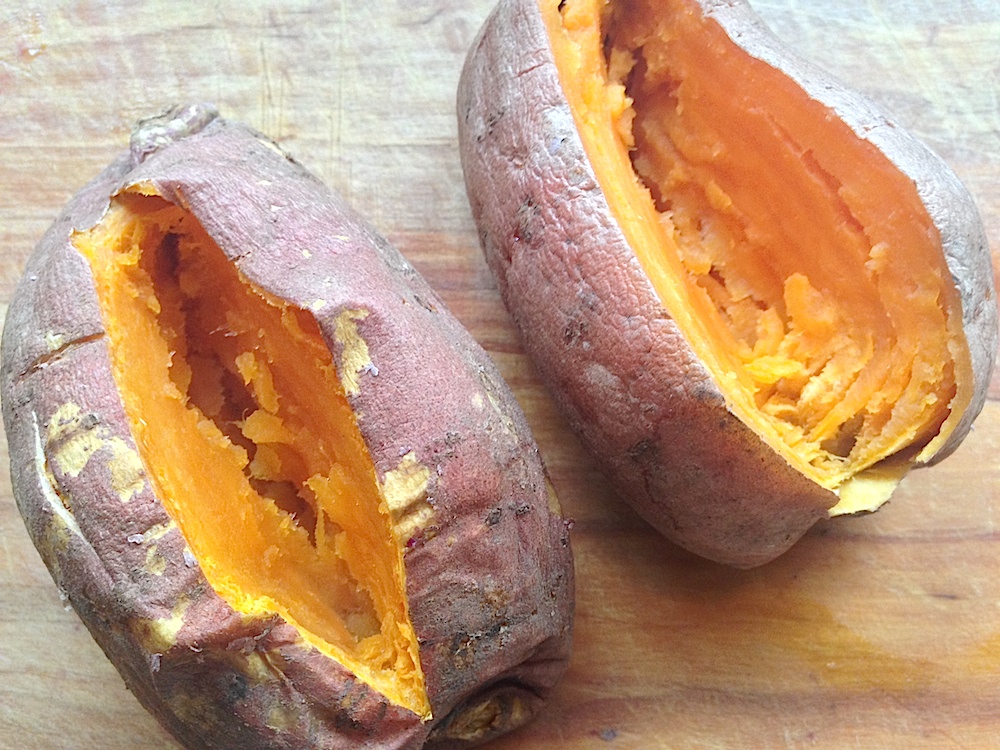 2. Remove the potatoes from the oven and cut a slit on top of each one. Gently scoop out the flesh, leaving the skin intact.
3. In a separate bowl, mash and mix the hot potato with the cheese (butter too if you like) and the nutritional yeast. Season with salt and pepper, mix again and gently add back into the skins.
For The Sautéed Beans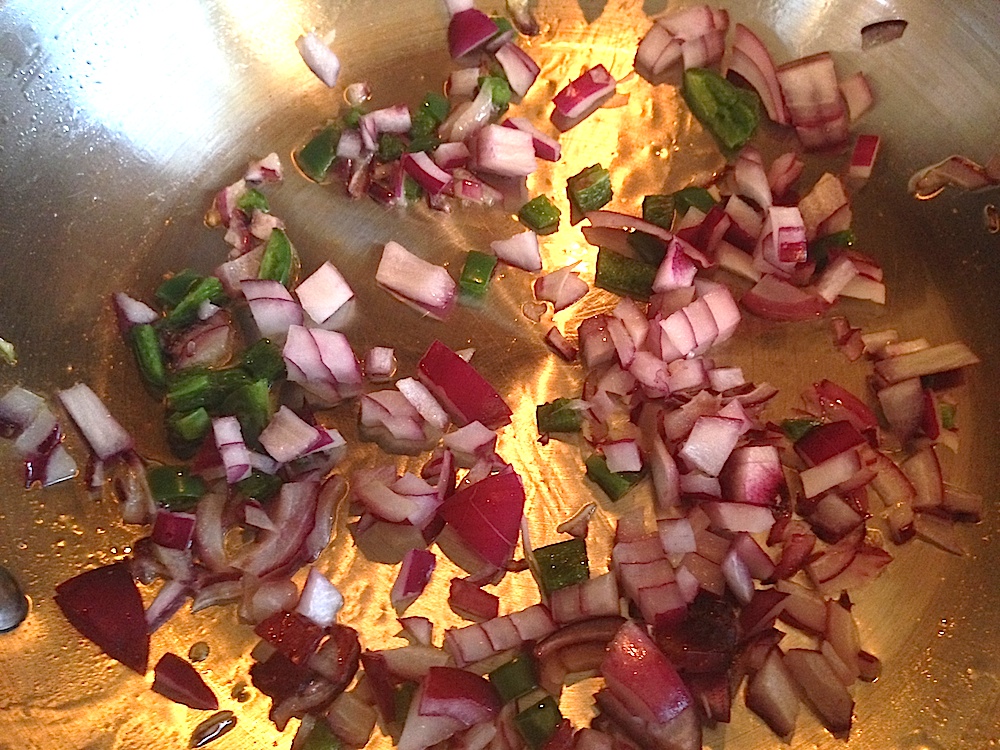 1. While the potatoes are baking, place a medium sauté pan over medium heat. Add the oil and heat. Add the onions and peppers and cook until soft (about 5 minutes). Season with salt and pepper.
2. Add the garlic and sauté just until it begins to color (about 30 seconds or so).
2. Add the beans and sauté, stirring occasionally until the beans begin to soften followed by the tomatoes and sauté, stirring occasionally, for another minute or two. Season to taste and set aside. When ready to serve with the potatoes, re-warm if desired.
4. Top each potato with the sautéed beans and a tablespoon of yogurt ( or sour cream or guacamole) Garnish with basil.
Do you like this recipe? Please do tell.
And share your favorite thing to do with sweet potatoes. We can all benefit from that.
Don't be shy sharing with a chef.