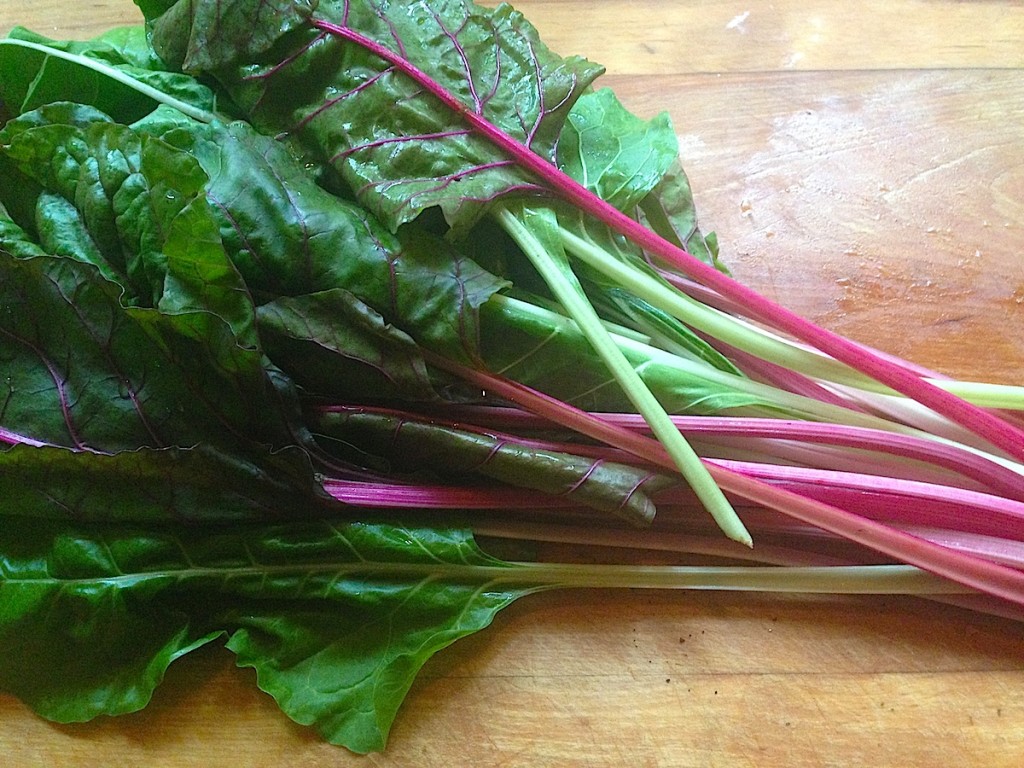 When it comes to healthy greens, it seems like kale is still the darling. And in all the hoopla it's easy to overlook it's colorful cousin…swiss chard, which is actually a member of the beet family and is rich in vitamins A K and C as well as minerals, fiber and protein.
Chard, which comes in a number of varieties, is just now being harvested in the Northeast states. It's nutritious leaves can be eaten raw, boiled or sauteed; in salads, pastas, omelets or alone.
Young chard can be sauteed in about 5 minutes or so just until the leaves are wilted and tender.  All you need is some olive oil, garlic and maybe some pepper flakes to bring out its delicate flavor. Stop here and you have an instant side dish.
But if you want to make a meal of it, add a splash of broth or a few pats of butter and toss it with pasta; fold it into an omelet with melted cheese or a quesadilla; or do what I did here…
A Quinoa/Swiss Chard Salad – Mediterranean Style…after all, that's it's roots.
Ingredients
2 cups cooked quinoa
1 bunch young swiss chard
4 tablespoons extra virgin olive oil
4 tablespoons broth (vegetable or chicken)
1 medium garlic clove – finely chopped
6 kalamata olives – diced
6 cherry tomatoes – diced
Salt and pepper to taste
Chop chard into about 1″ strips along with the more tender parts of the stems. Discard the rest.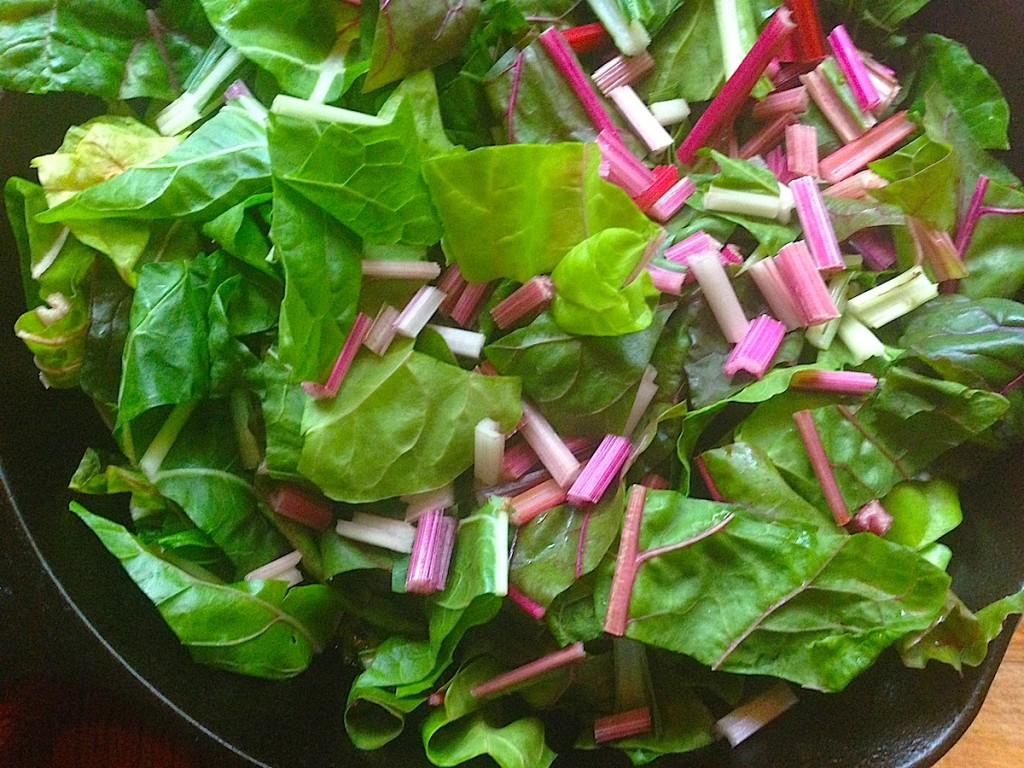 Add the oil to a skillet and heat until hot then add the chard. It'll look like a lot but it'll cook down like spinach. Cover and stir a few times.
After 3 or 4 minutes, it'll look like this.
Push the chard to one side, add the garlic and the pepper flakes and cook for less than a minute or until the garlic begins to color. Add the broth, stir and cook for a few moments more then remove from the heat.
Add the cooked quinoa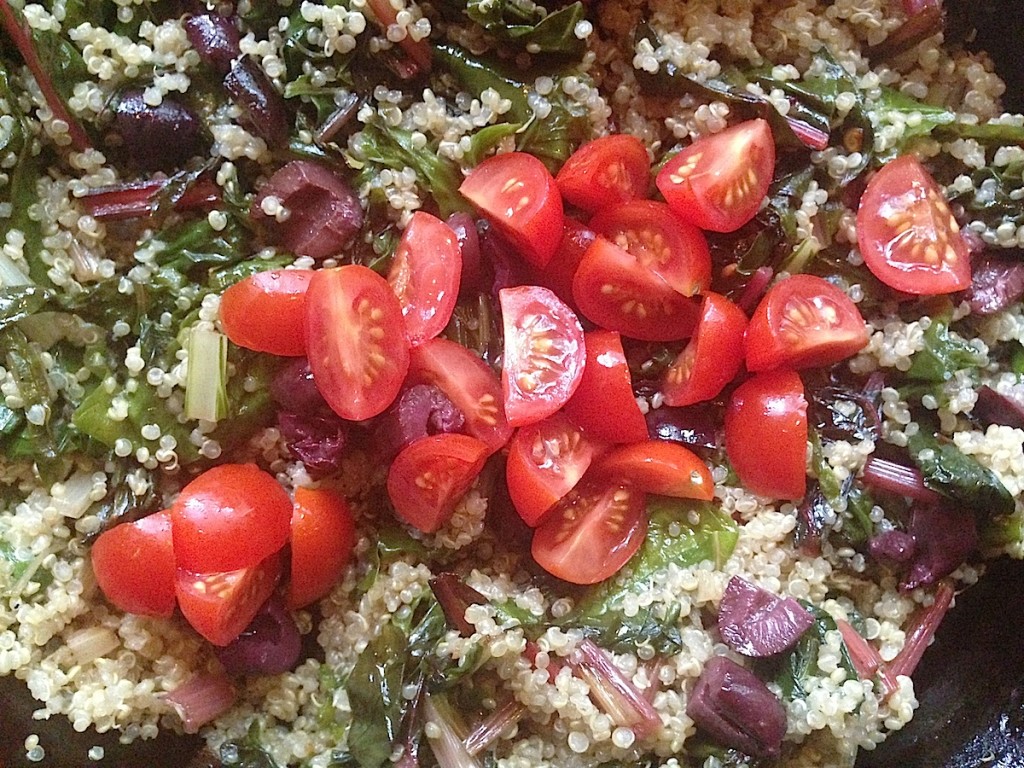 Add the tomatoes and olives
Season with salt and pepper, give it a stir and serve (warm or cold).
And now over to you. Are you ready to give kale a break? Have you ever cooked swiss chard?
Want to share any tips with us?