Most nights most of us need dinner on the table fast. We don't have time to luxuriate in the kitchen…that's for weekends. So here's my…
Top 5 in under 25
From Simply Recipes – Sautéed Zucchini with Gruyere. You can see the awesomeness in the photo. Total prep and cook time…22 minutes
From Cookie and Kate – Veggie Breakfast Tacos – Love the colors and flavors
Also from Cookie and Kate – Mayo Free Herbed Red Potato Salad – It's vegan too!
From Healthy Nibbles and Bits – Frozen Blueberry Yogurt – Done in 10
And from yours truly – Spiralized Summer Squash and Caprese Salad – I didn't time this…but I'm guessing about 10 minutes…depending on how fast you are with a knife…hehe.
And for this…no recipe is needed. Simply spiralize the squash, or cut it into thin matchsticks; place a skillet over med/high heat; Add enough extra virgin olive oil to cover the bottom on the pan and cook quickly until the squash softens (about 2 minutes) Add some chopped garlic the last 30 seconds and pour over the sliced mozzarella and tomatoes. Season and top with slivered basil. The warm zucchini just begins to melt the mozzarella a tad.
This photo below is from a demo I did at Williams Sonoma. Seriously, I could eat this every day!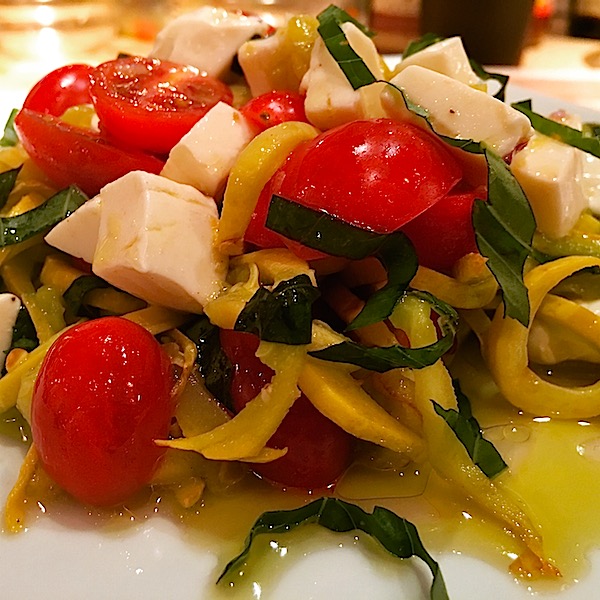 And last but not least…a little something to make you chuckle.