We've all experienced cooking a steak on the grill only to have it come out dry and tough. Fortunately there's plenty of advice on how to avoid this using marinades and barbecue sauces, freezing it first; searing it first and so on.
This time however I was inspired to coat it heavily with dry herbs, refrigerating it for an hour or so and then placing it on the grill – first searing it on both sides over very high heat, then lowering the  heat and placing the lid down and cooking it until medium rare (about 130 degrees F/55 C). How long this will take will depend on the thickness of your steak so check it after a 4 to 5 minutes.
The results were fantastic; moist and flavorful. I paired it with an oil, garlic, wine sauce infused with…more herbs.
For the Dry Herb Rub
Use your favorite mix of dry herbs (I used an Italian mix of thyme, basil, oregano, marjoram, sage and rosemary). Season the steak with salt and pepper and then rub the mix all over the steak and refrigerate for at least an hour.
For the Sauce
1/4 cup of extra virgin olive oil
1/4 cup of white wine
1/2 cup of chicken broth
1 medium garlic clove – finely chopped
1 teaspoon of chopped fresh herbs (I used sage and parsley) or 1/2 teaspoon of dry herbs
1 or 2 pats of butter
Garnish with a bit of chopped tomato for color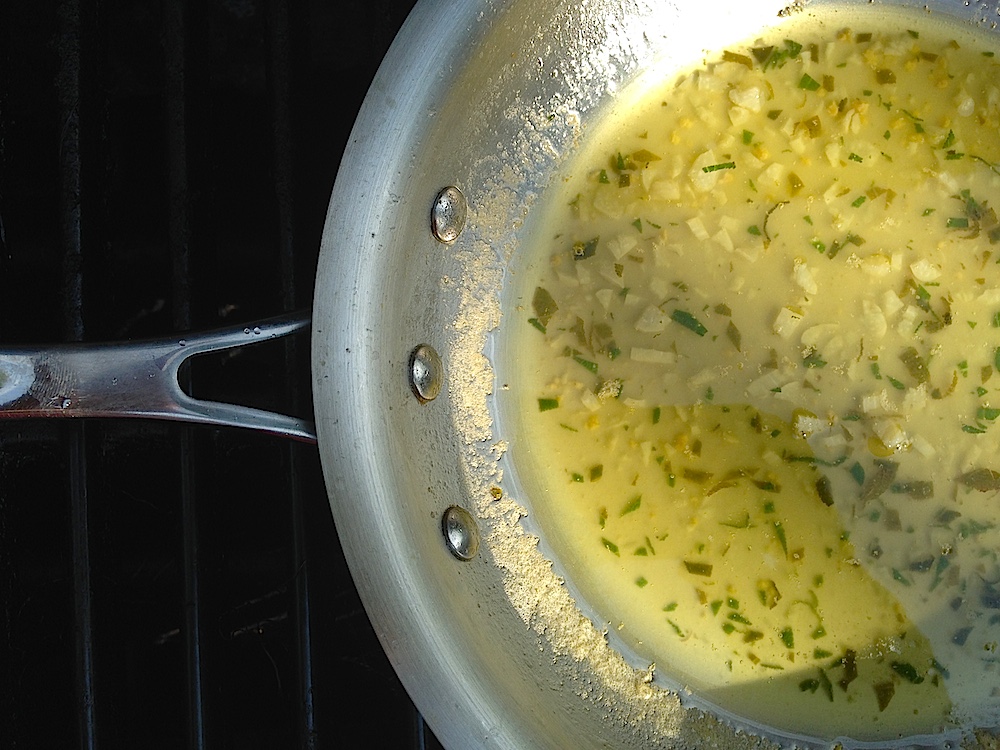 Place your sauté pan over high heat on the grill or stovetop. Add oil and heat and then add the garlic and cook just until it begins to color (about 30 seconds) and immediately follow with the wine.
Let it reduce by about half and then add the broth and reduce by half again.
Add the butter and the herbs and remove from the heat.
This simple wine sauce is great over pasta, vegetables or fish.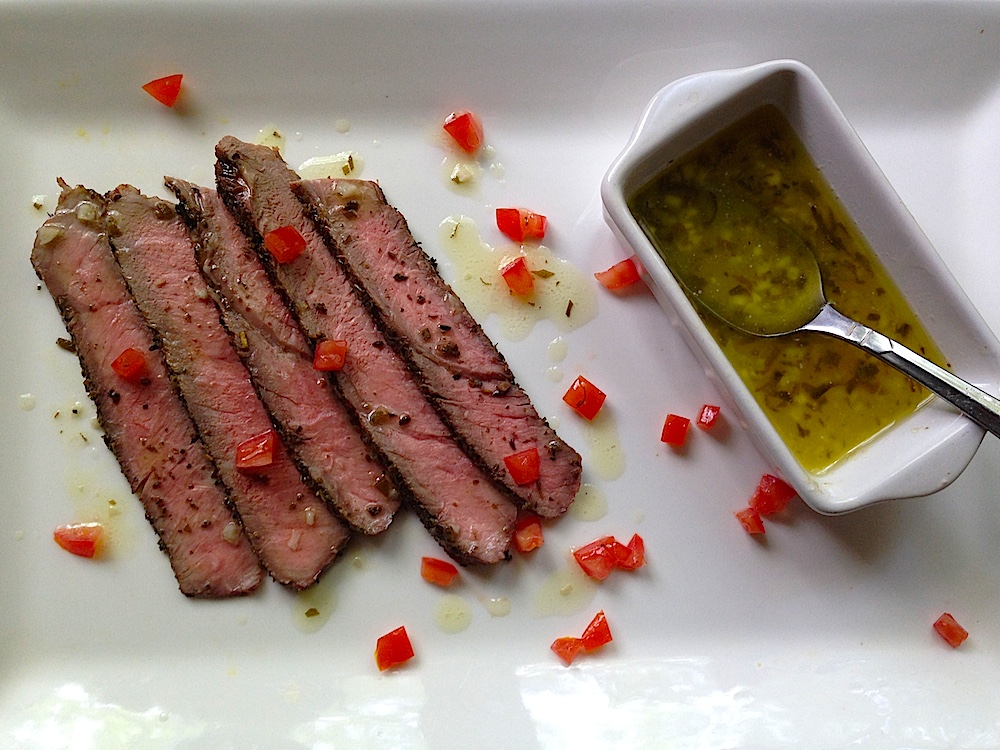 Happy Grilling!