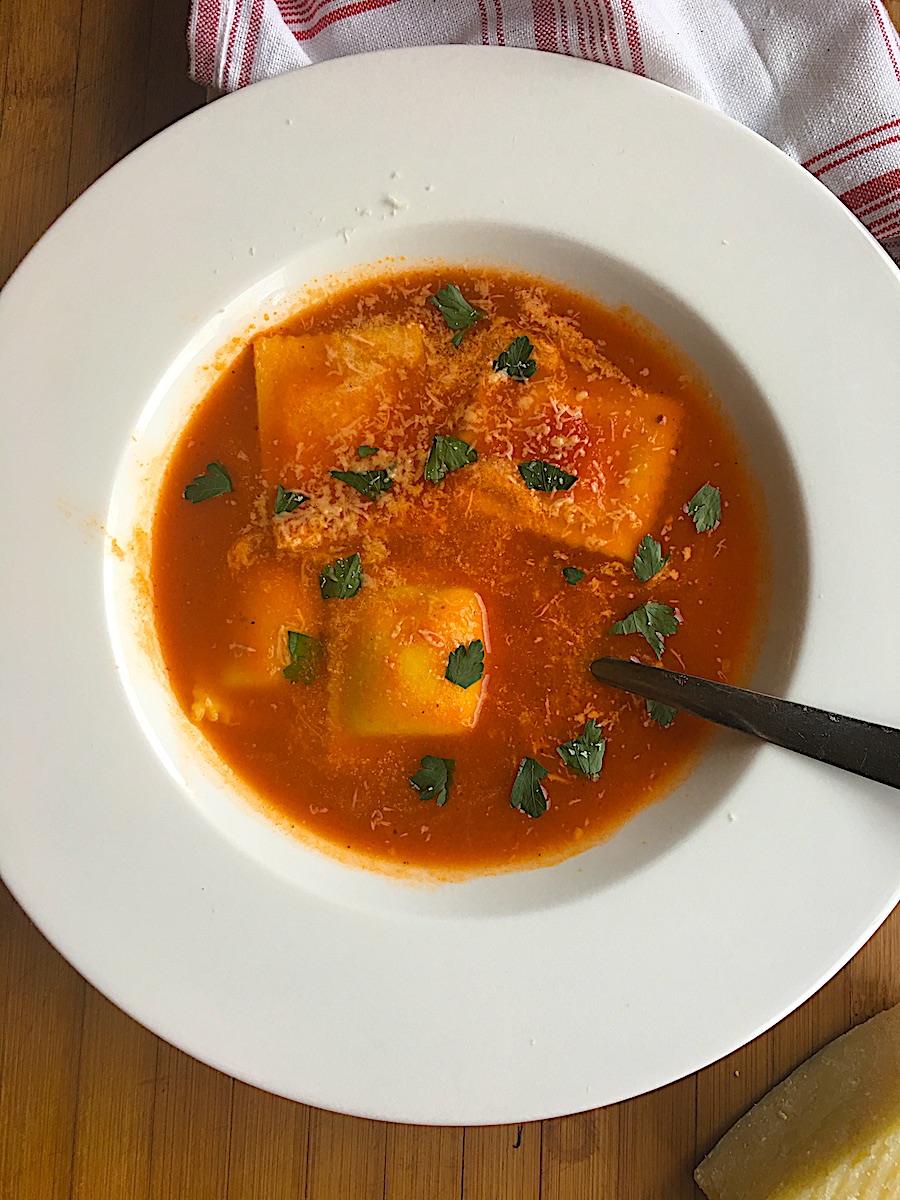 It's spicy. It's creamy. It's cheesy. It's my comfort food any time I want something easy to make that the whole family will love! Spicy tomato soup with ravioli is an outgrowth of my basic tomato soup with is nothing more than my tomato sauce plus chicken broth. How I spice it up and what pasta I add to it will make each variation slightly different. I've also made it with a grilled cheese on the side to dunk into the soup…which is what inspired this version.
This dish can be made in literally minutes if you have tomato sauce in the fridge or freeze which I always try to have because you can make so many good things with it.
Ingredients
1 batch (about a quart or .95 liter) of tomato sauce – see the recipe here.  
2 cups (.47 liter) of chicken broth – or enough to get it to the consistence you want
1 tablespoon of extra virgin olive oil
Pinch of red pepper flakes
Pinch of chipotle pepper
Pinch of curry powder
4 or 5 small cheese ravioli per person
Garnish with parsley or basil and sprinkle with parmesan cheese
Instructions
Make tomato sauce according to my directions or use a bottled sauce you love.
Place a small saucepan over medium heat add oil and heat for a moment then add the garlic and all the spices. Cook for about 30 seconds until the garlic colors.
Add the broth. Turn the heat to high and bring to a boil. Add the ravioli and cook until they float to the top.
Serve on individual plates. Garnish with parley or basil. Sprinkle with parmesan cheese