Stuffed Spaghetti Squash with Spinach & Artichoke
Seriously, I think I can live on squash until next summer. It's so versatile, delicious, and filling. This spaghetti squash is stuffed with spinach sautéed with onions and garlic to which I add chopped artichoke hearts and a bit of three cheeses: cream cheese, cheddar and parmesan. Sort of like an artichoke/spinach dip mixed in with roasted squash. All I can say is…I'm in love!
Serve it as a main course or as a side or snack. I ate this for dinner with naan chips and I was stuffed too!
Expect to see lots of squash recipes from me, especially stuffed ones! Hmmmm….I think I'll try a Mexican version next time.
Ingredients
1 small/medium spaghetti squash – cut in half; seeds and sticky strings removed
8 oz. (227 g) baby spinach
8 oz. of artichoke hearts – roughly chopped
2 tablespoons or so (28g) – cream cheese
2 tablespoons or so parmesan cheese
2 tablespoons or so cheddar cheese – shredded
3 tablespoons olive oil – or enough to lightly cover the bottom of a medium skillet
2 pats butter (optional)
1/4 onion – roughly chopped
1 medium garlic – finely chopped
Chopped red bell pepper for garnish
Instruction
Slice squash in half lengthwise and remove seeds and sticky strings.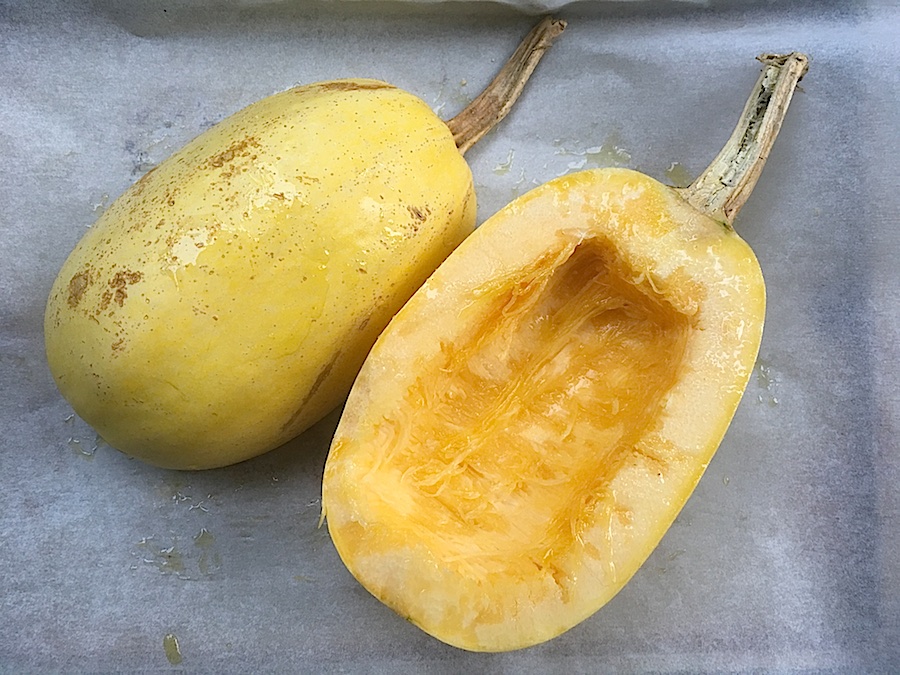 Drizzle with olive oil, bake at 375 F for about 45 minutes or until the inside is tender and can easily be removed with a fork. Using a fork, remove the squash so you're left with only the skin.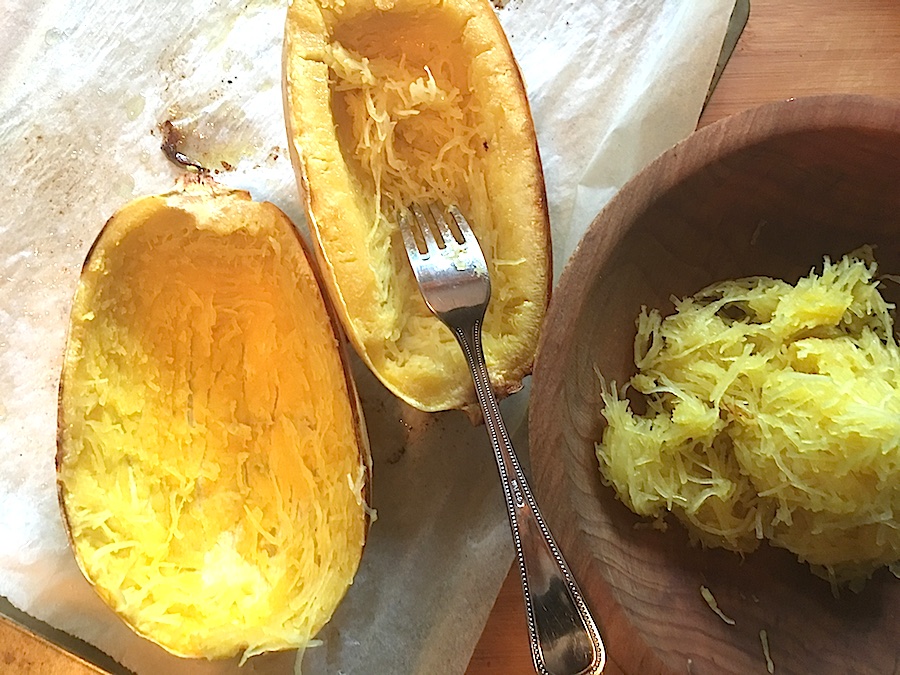 In the meantime, place a median/large skillet over medium heat. Add oil to to the pan and heat until hot but not smoking. Add the onions and  sauté until softened (about 4 minutes or so). Add garlic and cook for about 30 seconds until it begins to color. Add spinach and cook until it begins to wilt (about 1 minute or so). Turn off the heat and add the artichokes, the squash and the cheese (except the cheddar) the butter and stir.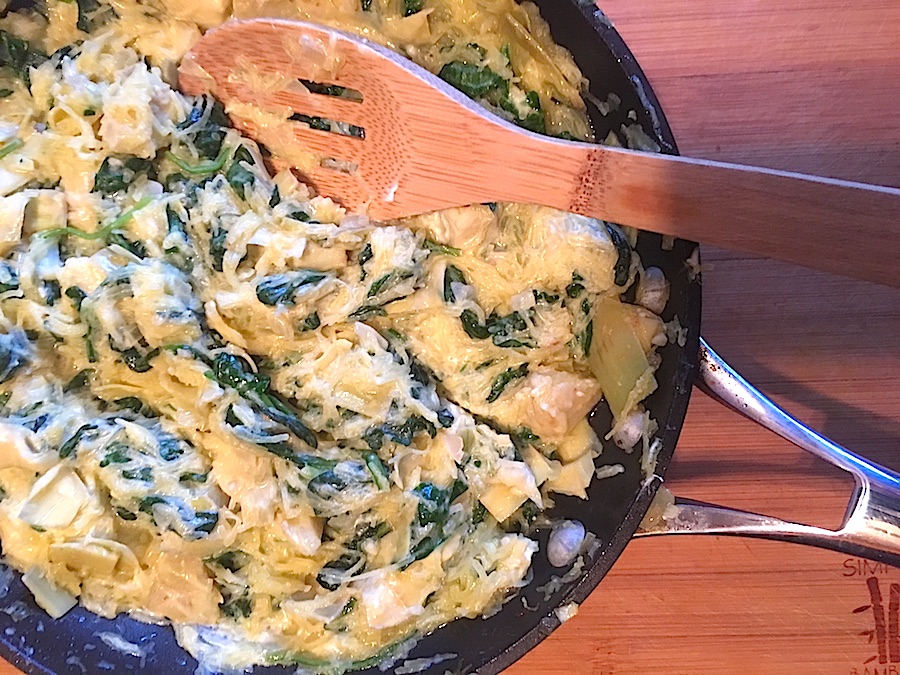 Add the contents of the pan to the squash shells and top with the cheddar cheese and garnish with the red pepper.
Return to the oven for about 10 minutes or just until the filling is hot and the cheese has melted. Serve with chips or slices of bread. I used naan chips.