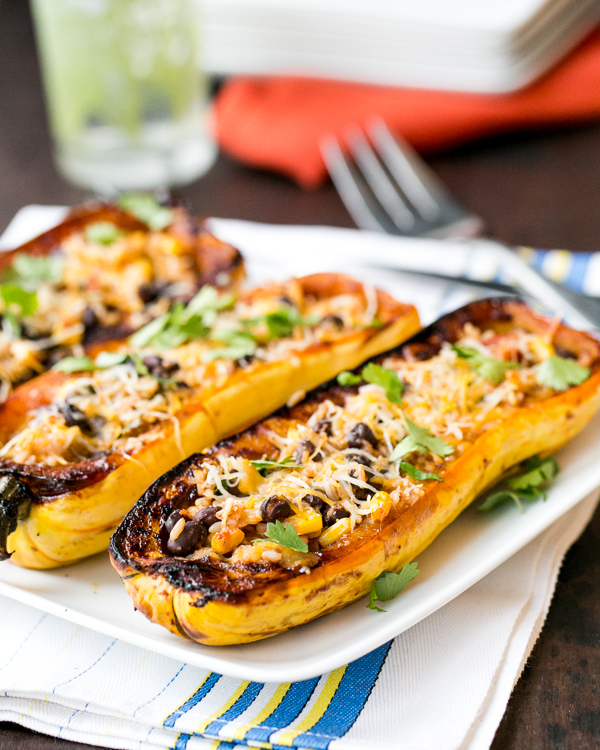 I'm in love with squash. There are so many varieties to choose from that I don't think I'd get bored until summer rolls around again and I take a break until the first of the summer squash appear. Each variety is delicious, nutritious and filling. So if I stuff them with good stuff…I'm literally stuffed, satisfied, and nourished with a one dish meal.
You can stuff squash with literally anything. In order to give you a wide range of choices, I've gone around the cuisine world and have a top pick from: Southwestern, Asian, Italian, American, and a desert! May these recipes inspire you to fall in love with squash too.
This first recipe is A chipotle Black Bean Stuffed Delicata Squash from A Couple Cooks.
This one is a Sweet & Spicy Asian Pork-Stuffed Spaghetti Squash created by Big Flavors from a Tiny Kitchen
And inspired by the flavors of Italy comes this Italian Stuffed Squash using sausage, tomatoes, herbs and cheese all nestled into these beautiful patty pan or sunburst squash from The Daring Gourmet.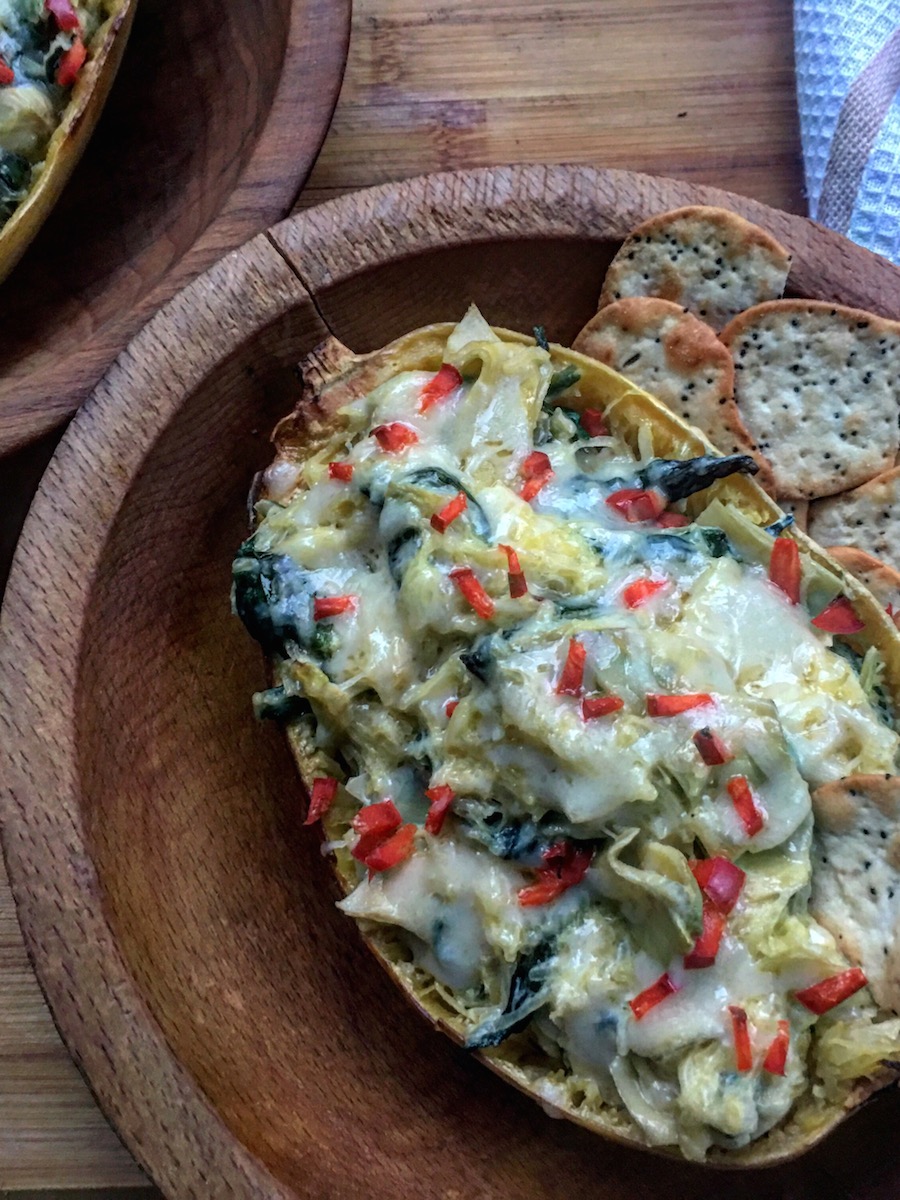 And from this Italian gal comes my take on a classic American dip to bring you this Spinach & Artichoke Stuffed Spaghetti Squash that has me dreaming about when I can make it and eat it again.
And then there's this desert (sort of) dish that has me swooning…Apple Walnut Stuffed Acorn Squash from Devour.com.
And finally…something else to chew on….