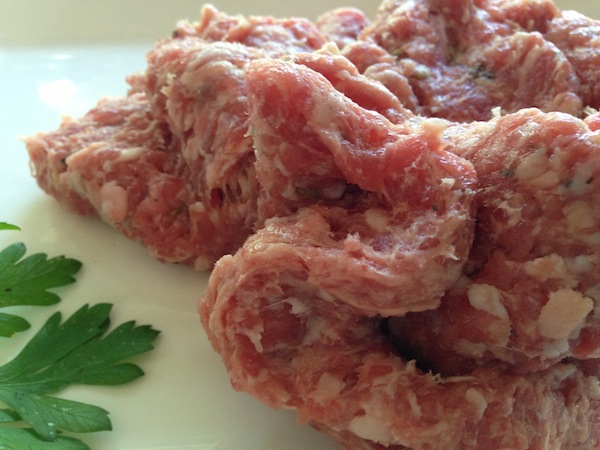 To make a great Bolognese Sauce start with the best meat. I find that a combination of ground turkey, beef and pork makes the tastiest sauce. And it's the pork that makes the tastiest difference in this trio. And not just any ground pork, but rather sausage meat.
Look for sausage meat that has specks of fat for this is what gives the most flavor. Balanced with low fat turkey you can indulge guilt free. If you can't find bulk sausage meat, buy sausage and simply remove the casings.
Another important tip is to first brown the meat and leave it in big chunks before adding the tomato sauce, rather than allowing the meat to be dispersed throughout the sauce. This will concentrate the flavor in bite sized pieces while the fat from the meat infuses the sauce. Delicious!