With all the holiday entertaining going on this month and family coming home from places far away, the Christmas Eve and Christmas meal might not be the only one in your holiday plans.
You may be inspired to host a brunch. Whether it's only for your family or extended to friends and neighbors, brunch can be tricky.
I recently catered a brunch for a client and  realized that brunch isn't easy… that's why we love going out for it.
It isn't easy because most menu items have to be made-to-order in order to be good. But who wants to stand at the stove making eggs benedict when everyone else is having a good time sipping bloody marys or mimosas?
So I had to get creative. In today's post I disclose my menu with tips and links to the recipes.
Here's the line up.
These lovelies can be made a day or two ahead of time and filled the day of…with anything you like.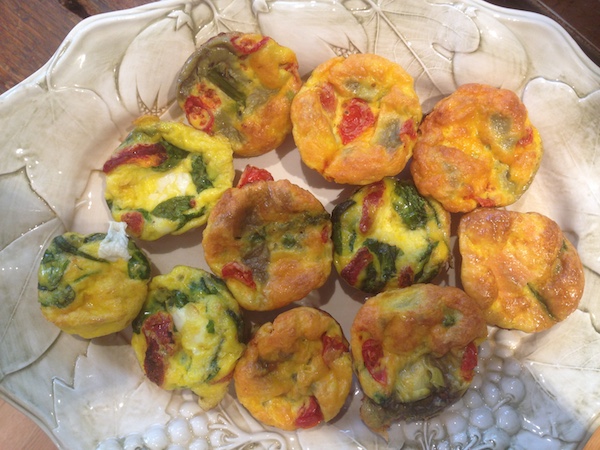 The batter for these can fill a muffin pan or two and put in the oven just before your guests arrive.
These not-too-sweet muffins can be made the night before and simply warmed the next day.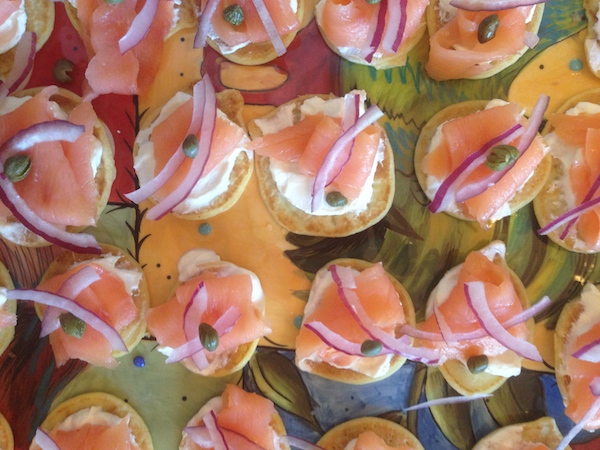 Blini are simply baby crepes (unless you want to make the more traditional kind made with buckwheat flour) so make extra crepe batter and whip these up a day or two ahead of time too. Top them the day of the party.
 The shrimp can be sautéed the night before and then assembled the day of the party.
Creme Puffs with Chocolate Mouse and Berries
The shells can be made days or weeks ahead of time and frozen.
After comparing many recipes I went for Bobby Flay's because it seemed the most simple and light. It was!!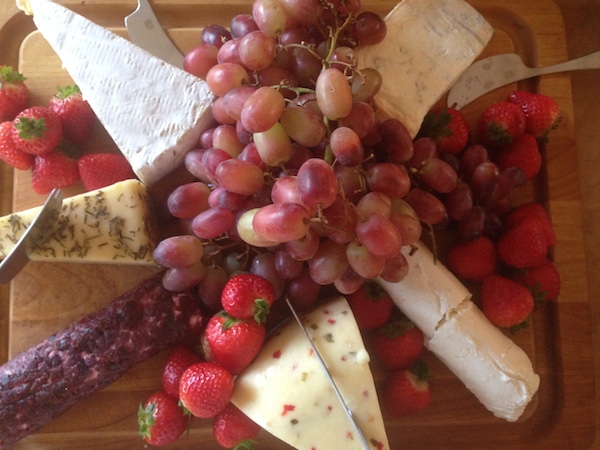 Fruit and Cheese Platter
No recipe needed here. Just buy an assortment of cheese and fruit and arrange beautifully.
I also made a pasta salad and a tuna salad…but add any kind of salad to this assortment and your guests will have plenty to choose from.
Now, let me hear from you. Do you like these ideas? Share some of yours in the comments below.