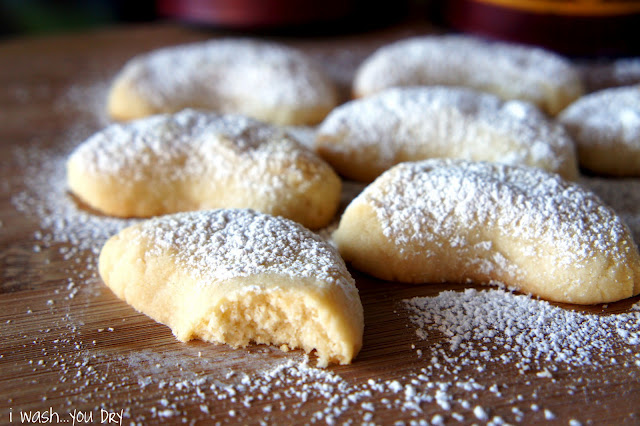 I would imagine that this weekend will be a huge weekend for baking Holiday cookies so I wanted to share with you my top five recipes gathered from weeks of internet trotting and sharing cookie recipes from some of my favorite bloggers. First up are these classic almond crescent cookies from I Wash You Dry. 
These brown butter sugar cookies are my new favorite this season. I made three batches of them and they never failed to come out perfect. The smell alone in you kitchen from the brown butter is enough to make your mouth water. A fail proof recipe from Sally's Baking Addiction.
Another holiday classic that no cookie platter can be without. This delicious chocolate snowball cookie recipe come to you from The Recipe Critic!  
And of course, for this Italian chef, no cookie platter would be complete without these cranberry almond biscotti. I have made these (and the next cookies) year after year and they never fail to delight me. Here's the recipe.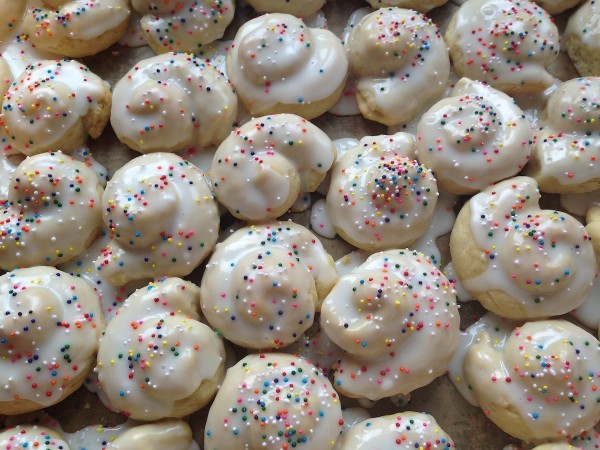 And finally, the oldest recipe on my platter. I grew up with these cookies, sometimes called the S cookies but I made them into a spiral instead but in my house they were simply know as the Italian cookies made on Easter and Christmas. They're perfect for dunking in tea or coffee…my favorite way to enjoy a cookie. Here's the recipe.
I hope this inspires you to bake this weekend and enjoy the process and the fruits of your delicious labor. Have a peaceful and fun holiday everyone and wishing you all many blessings in the new year.
Have fun baking and remember…